The Science of Pharmacology and Toxicology is an area of Biomedical science that involves studying the actions of drugs. There are several sub-disciplines within this field, and many career opportunities are available. Whether you are interested in the biomedical field of drug development, or you are interested in learning more about the various career options available in this field, this article will give you an overview of the field.
Biomedical science
Graduate degrees in Biomedical science in pharmacology or toxicology can lead to a variety of careers, including teaching, research and industry. Students completing these degrees gain a broad understanding of the field, which includes the study of the human body and drug metabolism. They will also gain the expertise necessary to conduct independent research and teach the field.
Choosing a biomedical science major in pharmacology and toxicology can be a great option for students who are interested in applying their knowledge to solving a societal problem. Students can choose to pursue a PhD in this field or enter a research laboratory. Those who decide to work in the pharmaceutical industry can pursue careers in biotechnology, pharmaceutical companies, or medical patent law. Many employers value applicants with a pharmacology degree.
In addition to taking courses that cover the biology of drugs and toxins, students can also take courses on environmental health and pollution. Undergraduate research experiences are also highly valued by faculty members. Typically, students will spend one or two "699" semesters engaged in research, which enriches their education. However, students should be aware that admission to this program is highly competitive and entering classes are small.
The University of Louisville School of Medicine offers a comprehensive program in biomedical science in pharmacology and toxicity. The curriculum emphasizes fundamental principles of lifelong learning and essential knowledge that is essential for drug therapy. Through scholarly activities and research, the Department of Biomedical Science in pharmacology and toxicology aims to advance biomedical knowledge.
Graduate students can choose a concentration in pharmacology or toxicology at the doctoral level. This program is designed to satisfy the interests and professional goals of each student. It emphasizes research, which opens the door to a variety of career opportunities. It also provides a solid foundation for future study in related biomedical fields.
The science of drugs and toxicology includes a wide variety of disciplines. Pharmacology focuses on specific body systems, including the cardiovascular, respiratory, and immune systems. It also examines the use of drugs and their effects on the human behavior.
Study of drug action
The study of drug action is one of the key areas of toxicology. The main goal is to determine the mechanism of action of a drug in a human body. The study of drug action also allows us to tailor drug doses to a patient's specific needs. In addition, we can use the information to develop prediction models.
Drug action is a complex process involving multiple biological systems. It involves stimulating receptors and activating enzymes, and then eliciting specific responses. The effects of these substances can be either immediate or delayed. In toxicology, the time to a steady state depends on several factors, including the concentration of the drug and the rate of dissociation.
The dose-response relationship between a drug and its target is essential for safe drug development. The acute toxicity study should evaluate a drug's pharmacokinetics and dose-response relationship. It should also assess the clinical and histopathological effects of the drug on a treated subject. This information is important for determining how much a drug is safe and whether it will have adverse effects.
Toxicology is the study of how drugs affect humans and other living systems. The field involves understanding the molecular basis of drug action, its effects on cells, and the genetic differences that affect drug response. Toxicology is a multidisciplinary field that uses the principles of anatomy, physiology, biochemistry, biophysics, and genetics to understand the effects of drugs.
Pharmacology studies are extremely important to the development of new drugs. The study of drug action helps scientists determine the optimum drug exposure, the concentration-response relationship, and the mechanism of cellular action. Molecular analysis is becoming increasingly important in drug development, and new methods have been developed to collect these samples.
The study of drug action in toxicology has a long history. It began in the 1800s when Rudolf Buchheim recognized the need to better understand the effects of therapeutic drugs. A few decades later, the first department in England was established at University College London.
Subdisciplines
Pharmacology is the study of drugs and their effects on the human body. Pharmacology is often confused with pharmacy, but the two are very different disciplines. Pharmacy deals with the preparation and dispensing of medicines. Pharmacology also includes other subdisciplines like pharmacognosy and pharmacodynamics. These subdisciplines focus on the therapeutic effects of various types of drugs.
Pharmacology can also focus on specific body systems. There are several divisions devoted to different systems, including neuropharmacology and immunopharmacology. Other areas of pharmacology include cardiovascular, renal, and endocrine systems. Another branch is psychopharmacology, which studies drug use and behavior. This branch of the field uses approaches from neuropharmacology and endocrine science to study how drugs affect human behavior.
Early man recognized the medicinal and toxic properties of various plant and animal materials. He collected medicinal materials and compiled them in pharmacopeias. However, the science of pharmacology did not advance much until the mid-19th century. In that period, medicinal plants such as morphine, quinine, and digitalis were discovered and classified according to their affinity with organs and tissues.
Career opportunities
Pharmacology is a field of science that focuses on the interactions between drugs and bio systems. The field also focuses on discovering new treatments for illnesses. The field uses a wide range of research techniques to study the effects of drugs and chemicals on human health. Students who study this area of science can expect to develop a broad understanding of the field and the diverse career opportunities it offers.
A degree in pharmacology can lead to a career in a variety of fields, including academic research, government research, and private industry. Many employers will hire a recent graduate with a bachelor's degree in pharmacology, but there are many other positions available for people with postgraduate experience.
Graduates who want to pursue further studies in pharmacology usually get a PhD. This degree is a valuable way to build advanced skills in technical research, laboratory work, and communication. The degree can also be used to enter graduate-entry medical schools, enabling students to work in pharmaceutical research. Postgraduate studies can also lead to other careers, such as teaching, journalism, and finance.
Pharmacologists can work in government and pharmaceutical labs. Many government agencies, including the Department of Agriculture, Food and Drug Administration, Department of Defense, and NASA, have openings for pharmacists. Other employment opportunities exist in the private sector, such as investment consulting, patent law, and science writing.
Those interested in a career in toxicology should first obtain a bachelor's degree in a related field. For example, students with a Bachelor's degree in biological sciences can pursue graduate studies in toxicology. Some students choose to work in a wet lab and in biotechnology companies, while others opt for positions outside the laboratory.
Earnings for graduates in pharmacology can vary greatly. The average salary for a Pharmacology graduate is $51,400. However, this number varies greatly based on the occupation and education level. Some high-level positions require a doctorate degree.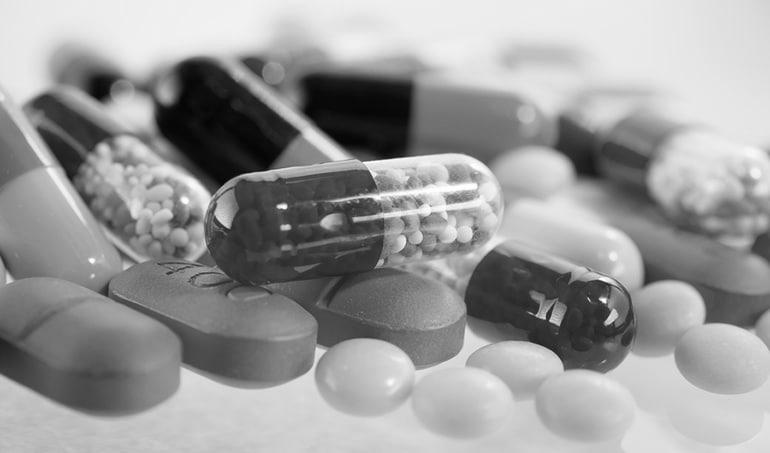 Those interested in careers in pharmacology and toxicology can find rewarding careers in biotechnology, research, academia, or the pharmaceutical industry. This field is booming and is dependent on innovative ideas and adventurous basic research. Biochemistry and cell biology courses prepare students for careers in this field.
If you are thinking about pursuing a career in pharmacy, you may be wondering: What are the skills needed? There are many factors to consider, such as the professional qualifications and the career paths. You should also consider the impact of the career explorers program and exposure to pharmacy practice.
Career paths in pharmacy
If you are considering a career in pharmacy and pharmaceutical sciences, you have a number of different options available to you. This dynamic field can be challenging and rewarding for the right individual. You can pursue a career in a variety of fields related to the pharmaceutical industry, including clinical research, drug safety, and medical writing. You can also pursue a career in academia and become an academic pharmacist. This position allows you to conduct research and education as well as enjoy a flexible schedule.
As a pharmacist, you can choose a position in a hospital or a community pharmacy. You can also work for a pharmaceutical company or in a private practice. This option allows you to expand your professional network and earn higher salaries. The types of roles you can choose to pursue depend on your interests and your professional goals.
The pharmaceutical research career path focuses on developing and testing new drugs and treatments. You can work with existing drugs or create new ones, such as inhalers. The job also requires you to ensure that drugs are labeled accurately and comply with laws. Although the job can be stressful, it also offers a sense of satisfaction in developing new treatments for a wide range of diseases.
If you're planning to pursue a career in research, you can apply for a pharmacy fellowship. A pharmacy fellowship is a one or two-year postgraduate research training program that you'll complete after your PharmD. You can choose to complete this fellowship immediately after graduation. As an applicant, you should present a resume and discuss your future plans with your advisor.
You can also choose to work in a community pharmacy, where you'll be the most accessible health care provider for patients. Community pharmacists provide education and support about how to take their medications, as well as perform clinical services and collaborate with physicians. Government pharmacy also offers many opportunities to pharmacists, including clinical, administrative, and research positions.
Depending on the location of your study, you can pursue a lecturer role in a university. You can also work in a research-based environment, where you'll be able to use your skills in developing pharmaceutical products. Research-based careers in this area can be quite lucrative.
Skills required for a career in pharmacy
In the pharmaceutical industry, skills such as project planning and attention to detail are vital. Project planning involves identifying and allocating resources, understanding user issues, and cost estimation. Pharmaceutical companies value employees who can understand the importance of these factors and can anticipate their impact on the business. Other important skills include strategic thinking and problem-solving.
Pharmacists must be well-versed in the pharmacological sciences. They must be able to analyze drug interactions and side effects. Their attention to detail is crucial, as the slightest differences in prescription strength can lead to devastating consequences. Furthermore, they must be capable of analyzing and interpreting information, and reporting their findings to the Food and Drug Administration. They also must be able to handle confidential information.
Good interpersonal skills are also necessary. Since pharmacists interact with people with diverse personalities, they must be able to relate well with others. They should also be good at negotiation, listening, and conflict resolution. In addition, they must be adept at applying knowledge from various science fields. For example, pharmacists need to understand the chemical composition and effects of medications, as well as the way to properly package pills.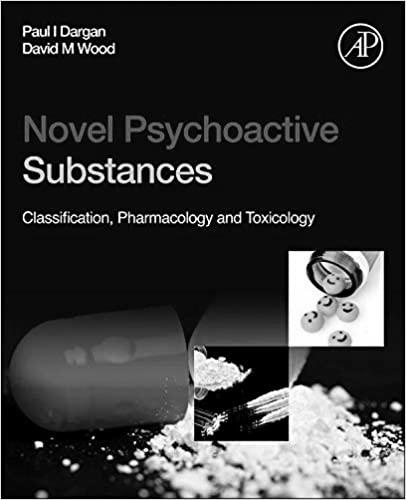 Pharmaceutical scientists are responsible for discovering innovative medications and developing treatment regimens. Their work improves the lives of many people around the world. A bachelor's degree in pharmaceutical sciences will equip graduates with quantitative and conceptual thinking skills. They will also be well-equipped to work in a variety of related careers or pursue higher education.
Those interested in a career in pharmacy and pharmaceutical sciences will need to be highly analytical and have strong attention to detail. They will also be responsible for checking patients' health history. In addition, they will have to fill prescriptions, organize them, and counsel people who come to pick up their medications. Thus, pharmacy students need to have excellent interpersonal skills.
After graduating, pharmacists can move on to more senior positions such as pharmacy consultant, team manager, and GP. They can also choose to work for large retail chains or independent community pharmacies. They may also choose to enter the military or teach pharmacy students at university.
Impact of career explorers program on perceptions of pharmacy
The purpose of the research was to explore students' perceptions of the profession of pharmacy through focus groups. The study involved four focus groups involving 40 students. Focus groups are a useful way to study collective meaning making. One team member designed the research instrument and coordinated the focus groups. The research found that students' perceptions of pharmacy and pharmaceutical sciences were highly affected by their work experience.
The study also looked at the participants' perceptions of lockdown. The participants tended to view the subjects together as a useful combination for university entrance. The majority of students chose to study chemistry with biology, which is an important prerequisite for pharmacy. Most participants also indicated that they were interested in studying medicine. However, a large proportion of the participants were also interested in pharmacy, and the majority of them were interested in both. This indicates that, although the profession is seen as a natural progression from science to medicine, it can be a stepping stone towards other careers.
The Career Explorers program is a good example of this. It allowed high school students who were interested in the profession to gain hands-on experience in a pharmacy. The program's students had the opportunity to observe and interact with real pharmacists and were more likely to apply to a pharmacy school. The program's success has been measured not only in increased number of pharmacy applications, but also in increasing the quality of pharmacy practitioners.
Career Explorers also offers pharmacists a chance to meet other pharmacists and share their experiences. They also share their views on their career planning. Using a semistructured interview guide, participants were surveyed on their perception of pharmacy and pharmaceutical sciences. The interviews were audio recorded and transcribed verbatim. The results were analysed using a constant comparison method to identify a saturation point.
Pharmacists face unique challenges and obstacles. For example, they may encounter difficult patients, and they may be seen as the reason they are not receiving their medications. This requires strong communication skills and conflict resolution skills. But in addition to these challenges, pharmacists are also directly impacting patients' lives every day.
Impact of more exposure to pharmacy practice on perceptions of pharmacy
Physicians' perceptions of pharmacy are shaped by their experiences of the practice. In a recent study, pharmacists surveyed over 500 physicians. Participants were asked a series of questions about their experiences with pharmacists and whether they felt uncomfortable, comfortable, or neutral when interacting with pharmacists. The responses were then categorized into four levels: "uncomfortable," "moderate," "comfortable," and "very comfortable." The scale was used to avoid confusion from neutral responses.
The study population included community pharmacists, clinicians in an integrated care model, and decision-makers from health regions throughout Ontario. Researchers recruited participants through social media, professional networks, and outreach to related organizations. They also screened participants for their professional role and health region. Different regions had different levels of implementation of the Health Links Approach to Care.
The study's participants were drawn from six health regions in Ontario. The characteristics of participants are listed in Table 1. Three key themes were identified from the data collected. The first theme is the positive role of the pharmacist in integrated care models. The second theme relates to a potential conflict of interest. Finally, the study examined four enablers of the integrated care model. These enablers include:
The study also found that physicians were comfortable with pharmacists providing patient education. Physicians' attitudes toward pharmacists also varied based on their age and their area of practice. For example, physicians between 36 and 46 years of age were more likely to accept pharmacists providing patient education. However, three-fifths of physicians said that pharmacists should not be able to prescribe repeat medication on their own.
Despite the findings, pharmacists were more skeptical of drug company gifts. Physicians were more likely to approve of these gifts than pharmacists. Pharmaceutical companies often give physicians gifts to promote their products, despite concerns about conflict of interest and potential conflict of interest at medical centres. In general, however, pharmaceutical companies were considered appropriate by the staff. The lowest-ranking groups of participants were most supportive of pharmaceutical company gifts such as stationary and educational materials.