For pharmacology revisions, there are some tricks you can use. For example, if you can study one topic in detail, you can make the revision process much faster. But that will take some time and effort. Developing this skill is not as simple as reading textbooks or doing practice questions. You should also set a realistic study time and use the right study techniques.
Interlinking pharmacology topics to speed up the memorization process
When it comes to memorizing pharmacology, the best method is to interlink topics and use flashcards to help you remember the information more easily. It's best to remember non-specific side effects as much as possible, but it's also useful to remember the specific effects of the drugs you're studying, including the mechanism of action and why they're given. This can speed up the memorization process and prevent confusion.
Another way to speed up your memorization process is to use the reverse engineering approach. The reverse engineering method can help you remember the clinical application of the information you learn. For example, when you're memorizing SJS/TEN, you can visualize how it may affect your HLA test. These tricks can also help you get better grades.
Flashcards are also a great way to study pharmacology because they are portable and easy to use. Using them while traveling or studying at work can make the memorization process much easier. Another great thing about flashcards is that they're fun! Not only do they help you memorize pharmacology concepts more easily, but they can also train your memory. You can even create your own set of pharmacology flashcards. For example, you could include information such as the class of the drug, the dosage, the mechanism of action, and the drug's adverse effects.
Pharmacology is one of the most important subjects in medical school. It's essential to remember how drugs work and how they interact with other drugs. This knowledge will help you become a better physician if you know how to recognize these drugs. However, learning the intricacies of pharmacology isn't easy and requires a lot of time, but it's necessary to master it. With practice, you'll be able to solidify your knowledge and use it in your clinical years.
A more complex approach to teaching pharmacology involves creating a syllabus that facilitates self-regulation and learning. Using a social pedagogy model is a great way to guide learners through complex material, while teaching critical thinking skills and the ability to adapt to different situations. The model can be applied to any basic science subject.
Learning pharmacology on a class-by-class basis
When you're in nursing school, learning pharmacology on a class-by-class basis can be a challenge. You might feel intimidated by the material, and you're afraid that you might get it wrong. That can reflect negatively on your overall performance. Thankfully, there are some strategies you can use to improve your chances of passing the class.
First, you must be able to focus on one thing at a time. The key is not to try to cover everything at once, as that can lead to confusion and a lack of focus. Instead, study by class to ensure that you understand a specific topic, mechanism, set of indications, route of administration, and metabolism. This will help you focus on one thing at a time, and you'll have less time to memorize secondary information.
Another important tip is to make your pharmacology classes more interesting and fun. By taking advantage of study resources, you can make pharmacology more enjoyable and effective. Whether you're taking a class in pharmacology for the first time or have been studying it for years, there are plenty of tips to help you pass the course and get the most out of your studies.
While the content of a pharmacology course varies depending on the school you attend, there is a common theme in most courses: understanding how drugs work. You will need to know when to give certain medications to patients, as well as any interactions between medications. It is also important to know how to calculate the dosage of various medications. Knowing the exact amounts of these medications will help you avoid making mistakes during patient care.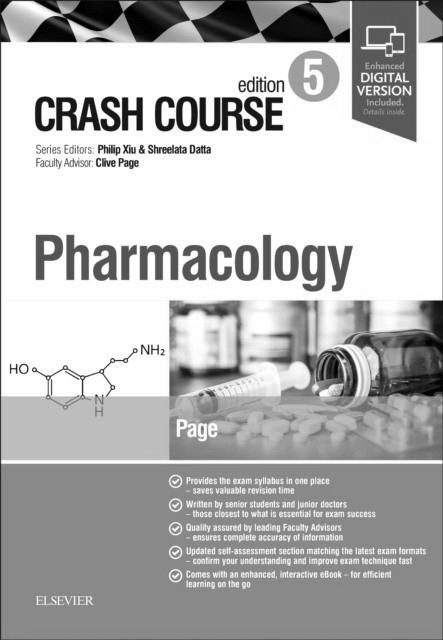 When studying pharmacology, it's important to remember that there are dozens, even hundreds, of drugs. The information can seem overwhelming, but there is a way to make it more understandable. A class-by-class approach can make learning the different types of medications easier, as it simplifies the process. Learning about the class-by-class structure will help you understand drug mechanisms and their side effects. For example, you'll understand what a cardioselective beta blocker is, which can cause dizziness, fatigue, and trouble sleeping.
When you're a medical student, pharmacology is an extremely important subject. While it can be a time-consuming process, it can make a huge difference in your success in the medical field. If you can take the time to understand drug mechanisms, you will be well-equipped to make sound clinical decisions.
Taking a «drug-by-drug» approach
If you are taking a pharmacology class, you should consider learning about drugs class by class. This approach makes learning about drug mechanisms, indications, and side effects easier. This way, you can stay focused and avoid faltering during your exam.
Taking a «structured» approach
One way to make revisions in pharmacology faster is to make use of XML, a text-based markup language. XML encodes electronic documents into a machine and human-readable format, and is one of the most commonly used standards for information exchange over the internet. Health Canada has begun transitioning its publications to use XML in order to improve the level of detail available to the public. This will make it easier to search for drug product information.
The MSc in Clinical Pharmacology at the University of Edinburgh is a combination of lecture-based learning and independent study. The course is taught by a dedicated team of experienced researchers, and external experts are regularly invited to contribute specialist expertise. Many lectures are recorded using Camtasia, so students can review them whenever they need to. The MSc programme also encourages peer support and international collaborations among students.
appointing more clinical pharmacologists
Clinical pharmacologists are medical doctors who specialize in the use of pharmaceutical agents in the treatment of patients. They are often involved in drug trials at all stages of drug development. They often work in academia, pharmaceutical companies, or contract research organisations. They also have knowledge of regulatory and policy issues associated with the use of medicinal products.
A number of health services across the UK could benefit from more clinical pharmacologists. Currently, clinical pharmacologists work within general internal medicine (GIM) and acute medicine (ICU). However, their input is increasingly recognized and documented, as evidenced by a recent survey of physicians.
There are also opportunities outside of academia in the field. Some clinical pharmacologists have their own consultancies and provide advice in a wide variety of areas relating to medicines. They advise pharmaceutical companies and are often called on to comment on drug-related events of public interest. They also write educational materials and edit learned journals.
The RCP has recently suggested a 10% annual expansion in clinical pharmacology, which would mean an extra 100 full-time equivalents within 6 years. It would take approximately 1.5 posts in each centre, but this would make a huge difference. It would also be a highly cost-effective expansion.
Several research studies have shown that medical students are not getting enough clinical pharmacology training. Students enrolled in clinical pharmacology programs often report that they are not well-prepared to practice their profession. Their courses teach the science of drugs, their clinical application, and the mechanisms behind disease. In addition to teaching medical students, clinical pharmacologists also mentor medical students and junior colleagues.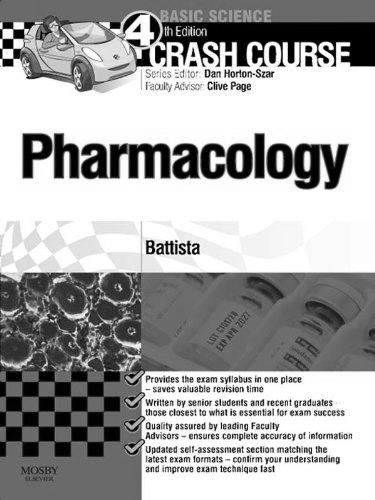 Despite the great advances in pharmacology over the past century, the field still faces big challenges. Among these are AIDS, malaria, and tuberculosis. But despite these challenges, clinical pharmacology is a rewarding career that offers many rewarding opportunities. Pharmacology graduates can become clinical pharmacists, pharmacy technicians, and biochemists, or even biophysicists.
Communication skills of a pharmacologist
Teaching students the communication skills of a pharmacologist is an important part of the curriculum. This requires not only providing students with feedback, but also providing effective role models. One of the most important areas to focus on is written communication. Pharmacologists need to be able to write clear, concise recommendations to provide physicians with the information they need to make the best decisions for the patient. These recommendations can range from formulary submissions to evidence-based reviews of therapeutic interventions, to nursing staff newsletters or responses to specialist inquiries. Yet many pharmacy graduates are not equipped with the effective writing skills necessary to communicate with physicians.
Developing new drugs is a time-consuming process that can take up to 15 years from discovery to delivery to the patient. Because of this, pharmacologists must be well-organized and adept at time management. In addition, they must be able to analyze complex medical data using statistics and other information. As a result, a pharmacologist's hours are often long, and they may even work nights and weekends to complete time-sensitive experiments.
Communication skills of a pharmacologist are important, especially for people new to the field. Developing and maintaining strong relationships within the health facility is essential, and pharmacists should attend clinical meetings to get involved and feel comfortable. Fortunately, many teams will be more than happy to have new members.
Another good topic for doing my MSc in clinical pharmacy is the development of new medicines. Pharmacologists must be effective writers. They must understand the latest scientific advances and be able to present them clearly to patients. If you want to make a difference in the world of medicine, pharmacology is the way to go.
Drug policy research
If you have a passion for science and medicine, then studying clinical pharmacology might be the career for you. Pharmacologists study how drugs work, whether they are safe or not, and how they can improve people's health. You can also choose to specialize in a certain body system, a particular disease or the way pharmacology is used in the clinical environment. The possibilities are endless, and it's an exciting field to work in.
The course is structured so that you can study it part-time if you choose. It includes taught postgraduate-level modules and brings you into contact with clinical experts and world-class scientists. The course also helps you develop the skills and mindset needed for a rewarding career in pharmacology. You'll learn about the fundamental principles of pharmacology, what's happening in drug discovery today, and how to critically evaluate your work.
As a graduate of pharmacology, you can pursue your research and development career. You'll gain valuable knowledge in molecular pharmacology, toxicology, and drug design and development. This master's degree will increase your employability and enhance your ability to collaborate with industry leaders. It also gives you the skills to develop hypotheses and test them.
In addition to working in healthcare, you can also apply your knowledge to drug policy. There are many issues facing drug regulators, including the approval of innovative molecules, the procurement and distribution of medicines, and the formulation of guidelines for clinical trials. Moreover, there is a general perception that regulatory authorities are influenced by the pharmaceutical industry.
If you want to work with pharmaceutical companies and have an impact on the future of the pharmaceutical industry, you can pursue an MSc in clinical pharmacology. The programme prepares you for senior roles in the pharmaceutical industry. You will acquire the skills necessary to make an impact on the industry and contribute to safe and effective medicines.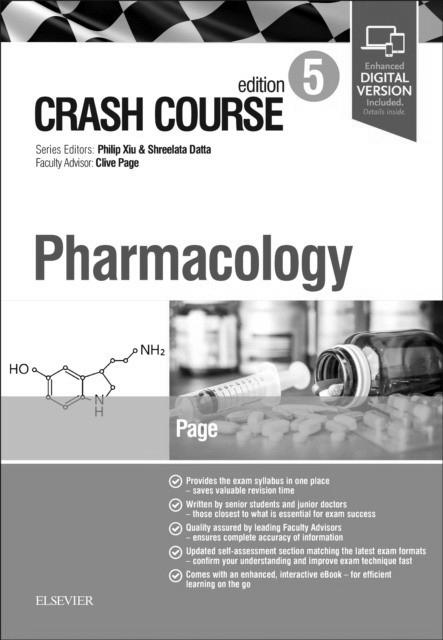 MSc Pharmacology in the UK
MSc Pharmacology in the UK is a two-year postgraduate course that brings together the principles of chemistry and biology in order to develop new drugs and therapies. By integrating these principles, students learn how to deliver drugs to the body efficiently and translate this knowledge into new therapies. The course has the potential to provide graduates with the skills to pursue a variety of careers.
After graduating from an MSc in pharmacology, students can expect to find many job opportunities in the pharmaceutical industry. Many of these positions are directly related to the degree. For example, they may apply for jobs as a community pharmacist, hospital pharmacist, pharmaceutical research scientist, higher education lecturer, and medical sales representative. A number of postgraduate courses are also useful for careers in other fields, such as teaching, journalism, finance, and marketing.
To apply for an MSc Pharmacology in the UK, students must have a degree in a relevant subject. IELTS scores are usually required, but some universities are willing to relax this requirement. For example, students with a grade of 60% in the twelfth English language examination may be able to pursue the programme without IELTS. However, it is important to note that English language proficiency is given priority in the admission process. If you have excellent communication skills and have worked in the pharmaceutical industry prior to applying to an MSc programme in the UK, you may have the opportunity to be considered for the programme without the use of an IELTS score.
An MSc in pharmacology in the UK focuses on the research, development, and production of new medications. The course is recognized by European facilities of Pharmacy and is typically four to five years in length. The program is highly advantageous and can lead to high-paying jobs in various industries.
Clinical pharmacology as a career path
Clinical pharmacology is a career path that focuses on the safe and effective use of medicines in patients. The role is varied and can involve offering specialist advice and improving patient care. You could work in a hospital, research institute, or pharmaceutical company.
Pharmacologists are responsible for the development and testing of new medicines. They conduct research into their effects on various organ systems. They also assess the safety of new medications. This career path requires a relevant undergraduate degree and extensive graduate study. Once you've graduated, you can work in a hospital, research institution, or pharmaceutical company.
A recent RCP report highlighted the shortage of clinical pharmacologists and called for an enhanced approach to recruitment, training, and retention of clinical pharmacologists. The report also calls for more clinical pharmacologists to be trained in the NHS or by universities.
MSc students can pursue a career in clinical pharmacology as a research-based medical scientist. This degree will train you to apply new drugs for clinical use. There are many advantages to this career path. A MSc in pharmacology will equip you with research skills, clinical knowledge, and professional development opportunities.
An MSc in clinical pharmacology at Northeastern University provides a comprehensive overview of the field while allowing you to specialize in one of the niche areas. A number of graduates go on to pursue careers in biotechnology and wet laboratories. Others choose careers in clinical pharmacology outside the lab.
The shortage of trainees in clinical pharmacology is one of the biggest problems for the profession. There are plenty of people who are interested in the field, but there are not enough posts. If the shortage is addressed, the trainees can be planted in other areas.