To succeed in your pharmacology classes, you must learn one concept at a time. Learning everything at once will only create confusion and delay your learning. Instead, learn one thing at a time – one mechanism, one set of indications, one route of administration, one metabolism – to maximize your time and success.
Using infographics to learn pharmacology
Using infographics to learn pharmacotherapy is a good way to make complex concepts easy to understand. They have been used for years to present healthcare data and ideas, and are a great way to expand your knowledge of pharmacy. You can use infographics to communicate the effectiveness of a new drug or treatment, or you can use them to present patient statistics.
Infographics are an easy way to present complex data and are extremely useful for decision making. They use principles of usability, graphic design, and psychology to make complex information digestible and easy to remember. The main advantage of using infographics is that they reduce barriers to understanding important information, and help bridge the gap between producers and consumers of information.
One recent assignment required medical students to use infographics to learn pharmacology. It was part of an advanced self-care therapeutics elective course. The goal of the assignment was to promote diversity in assessment by facilitating the communication of new approaches to patient care. Students were challenged to create three infographics that would serve as a practical guide for healthcare professionals. The infographics should be user-friendly and sustainable. They should also be designed to function as a companion practice tool for pharmacists and patients.
Pharmacology is a difficult subject to learn, and visual representations of the concepts can help make it more understandable and engaging. In addition to infographics, pharmacology flashcards and guides can be used to help students study for the Step 1 exam. Pharmacology flashcards and guides can also help students memorize information on their medical school exams. The key is to learn as much about the subject as possible. Using infographics will make your study process easier and help you stay on track.
Pharmacology flashcards are an easy and effective way to learn the fundamentals. They provide high-yield information on a variety of drugs and are created by students for students. If you want to learn pharmacology fast, you can use these tools to improve your study habits.
Using HMX Fundamentals Pharmacology as a study aid
Using HMX Fundamentals Pharmacological course is a great way to learn the basic principles of pharmacology and prepare yourself for more in-depth study of the subject. This course also covers the latest advances in drug delivery systems and how drugs can affect the human body.
It is recommended to take four or five courses for medical school. It is a good idea to set aside several hours each day to study. It's a good idea to take courses in biochemistry and immunology, since they provide an understanding of how drugs work and how they affect human health.
HMX courses include interactive simulations and responsive visuals that connect concepts to clinical applications. The courses feature videos featuring world-class clinicians. These courses also use quizzes to measure student progress. The courses take about 10 weeks to complete and can be taken from any computer or tablet with an internet connection. Ideally, students will spend three to six hours a week to complete them.
Harvard Medical School faculty lead HMX courses and collaborate with a multidisciplinary team of experts, including experts in biomedical visualization, assessment, and the science of learning. These courses are designed to help incoming medical students prepare for the rigorous curriculum of medical school. In addition, HMX courses are being used in Harvard Medical School's new flipped classroom model.

A few medical schools offer online pharmacology courses. Harvard Medical School offers an online course that is free and requires no prerequisites. The course is designed for beginners, as well as intermediate students. However, the cost of the course is high and it does not offer college credit, but it does provide a free trial.
Using picmonics to learn pharmacology
Using picmonics to learn a subject like pharmacology can make memorizing information much easier. Pharmacology is an important branch of biology that studies the effect of drugs on the various biological systems in the human body. It is one of the most important subjects for medical students, so it is essential to learn it well. Using picmonics can help you with the learning process and improve your exam performance.
Picmonics is a visual tool that provides information in a clear and easy-to-understand format. You can use them in your pharmacology lectures as well as on important exams. You can try the free version to see how well it works for you, or you can purchase a premium version.
Using picmonics to learn a subject can also help you retain information for a long time. Many nursing students have had great success using picmonics to help them remember information. Besides helping students understand new information, this tool also allows teachers to create effective teaching materials.
Pharmacology is an important subject for medical students in the Caribbean. There are many ways to master this subject, but the key to success is to simplify the learning process and focus on important details. This will make it easier to solidify your knowledge throughout your clinical years. Understanding how drugs work is crucial to becoming a good physician.
Using picmonics to learn a subject in medical school is an efficient and effective way to learn the subject and improve test scores. It is a visual mnemonic study tool that allows you to remember more information in less time. Picmonics helps you memorize information by using stories, vivid pictures, and wordplay.
In addition to using picmonics to learn pharmacological concepts in medical school, you can also use videos that use comical characters to teach you the material. You can unlock flashcards as you watch new videos and learn more. If you are struggling to remember a specific topic, use the videos to refresh your memory.
Studying for a pharmacology exam
Studying for a pharmacology examination in medical school requires applying a variety of study methods, including active learning. Active learning techniques include attending lectures, using study materials, creating flowcharts, and taking short notes. Active learning techniques also include using a combination of online and offline resources.
Using a study guide is an excellent option. It will make studying pharmacology easier by delivering relevant information and tips in a concise and easy-to-follow format. Moreover, the book includes practice questions to help you ace the exam.
It's important to understand that pharmacology is a complicated subject that requires hundreds of hours of study. You need to know the different types of drugs, their side effects, and interactions with each other. Effective study strategies are only effective if the student is willing to take the time to learn.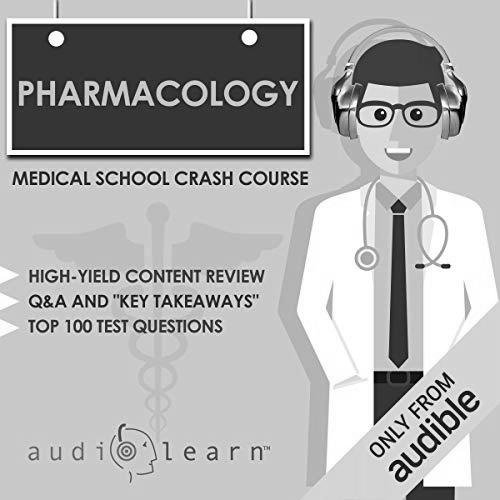 Despite being considered one of the most tedious subjects in medical school, pharmacology is essential to your career. You need to understand drug mechanisms, routes of administration, and their interactions. Moreover, you need to know how to recognize different drugs, including those used to treat specific diseases. The more you know about these medications, the better able you will be at recognizing them. Studying for a pharmacology examination in medical school is an excellent opportunity to reinforce your knowledge and be prepared for the clinical years ahead.
The StatPearls study guide can help you learn about pharmacology concepts and maximize your score. It has pharmacology study test questions that link to the NBME and USMLE content outlines. This way, you can target the specific concepts you're studying for the exam. This study guide also helps you compare your scores to the other students in the class.
Students can also use flashcards as an effective way to review the material. Flashcards can help students memorize key concepts and increase their confidence in practice. It's also possible to create a list of questions and review them regularly to improve your chances of success on the exam.
A pharmacologist is a medical professional who specializes in the use of pharmaceuticals. They can help you with a variety of conditions and diagnoses, including allergies and infections. If you are unsure about a new medication, you should schedule an appointment with a pharmacologist within a few weeks to ensure you are taking the right medication.
Getting a prescription from a pharmacist
Getting a prescription from a pharmacist is a common medical practice. This professional will fill your prescription after confirming the details with your doctor. The pharmacist will communicate the costs involved and the various medicine options. The decision to fill your prescription depends on your specific medical condition and budget. If you have questions or concerns, ask the pharmacist or your doctor for advice.
A pharmacist is a qualified healthcare professional who can provide health advice, answer questions about medications, and help manage repeat prescriptions from your doctor. Many pharmacists are also able to provide support if you're starting a new medicine. They can also help you properly use inhalers, ensure proper use of prescription medications, and dispose of unused medicines.
You should also check the expiration date of your prescription. Some medicines have a maximum number of refills before they need to be renewed. If you're not sure how many refills you need, talk to your pharmacist about your health plan's policy so you can ensure you are getting the right medication.
Pharmacists offer consultation rooms where you can discuss your medical condition in confidence. Most pharmacies also have a private consultation area for your convenience. A pharmacist can recommend over-the-counter medications for a variety of conditions. They can also recommend certain pharmacy-only medicines. It's important to ask about the validity of a prescription before you buy it, especially if it's a new one.
In most cases, a pharmacist can also prescribe birth control. In Oregon, pharmacists are legally allowed to prescribe oral and hormonal contraceptives. They must complete a board-approved training program before obtaining this authority. This makes birth control more accessible for patients. It is also important to know that pharmacists can also provide other services such as blood pressure monitoring.
It's important to be sure that the pharmacist has a valid license to practice medicine. Many pharmacists have specialized training and are capable of prescribing medications. Some pharmacists may have to appear before a state board virtually. It is important to read the pharmacy's privacy policies and procedures before filling your prescription.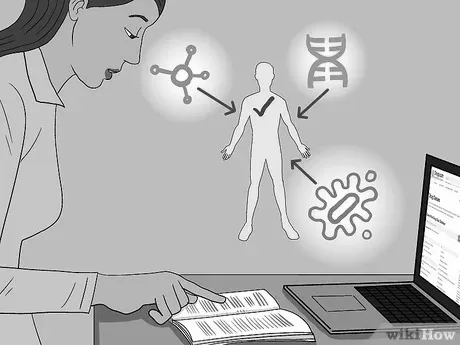 While pharmacists must follow the guidelines of their profession, they are bound by law to provide prescriptions for reasonable conditions. They also use professional judgment in choosing medications. The prescription must be legible, clearly written, and contain the quantity and date of issue. It must also be signed by the pharmacist on the day it is issued.
Working with a pharmacologist at Genoa Healthcare
The pharmacy staff at Genoa Healthcare is dedicated to building a personal relationship with clients and ensuring that they receive the most appropriate care. This includes providing timely prescription refills, taking the time to understand each client's needs, and ensuring that their medical care is integrated. The pharmacy works closely with the medical team to ensure the best outcome for patients and to minimize the risk of adverse interactions. The pharmacy team also offers clear and comprehensive information on how to use medications. The pharmacists are also available to answer any questions that patients may have about their medications.
Genoa Healthcare is the largest provider of pharmacy medication management services in the nation, with over 400 pharmacies in 46 states and the District of Columbia. Its pharmacy staff offers personalized service and 24 hour customer support. The organization has become an industry leader in medication management and has been serving patients for 20 years.
The pharmacists at Genoa specialize in mental health and addiction issues. They can help patients save money on prescription drugs by offering a variety of prescription coupon programs. They can also assist patients with insurance authorizations prior to recommending any medications. Additionally, they will help with transactions, such as refill reminder calls and synchronizing refills. For more information, visit Genoa.
The pharmacy at Genoa Healthcare is conveniently located at Hinds Behavioral Health Services. The pharmacy offers medication management services, including Consumer Medication Coordinators who assist patients and their caregivers. These pharmacists will handle the medication distribution process, which may include scheduling medications to be mailed directly to the home or packaging them for ease of use at home. The onsite pharmacy also features the Accu Reference Medical Lab, which conducts tests and helps healthcare providers evaluate medication dosages.
Career paths for a pharmacologist
Pharmacologists have many options when it comes to where to pursue their careers. While most earn their Pharm.D., others pursue their Ph.D., which is a related degree. The coursework for both degrees is similar. In both cases, students will study biology, math, chemistry, and physics. In addition, students will complete practical research projects.
Pharmacologists can choose to specialize in different areas, such as clinical pharmacology or neuropharmacology. Clinical pharmacology is the study of the effects of pharmaceuticals on human health. It requires a doctoral degree and research experience in a laboratory. The postgraduate degree is also useful for other careers, such as teaching and research. Some pharmacologists split their time between a health care facility and a laboratory.
Pharmacologists may also choose to work in the community. Some pharmacists work as independent owners of drugstores. Others work for chains or become corporate executives. In a pharmacy, pharmacists can administer vaccinations and provide health services to the public. These pharmacists can also work as a consultant for governmental agencies to understand how drugs affect people.
If you're a graduate with a degree in biology or chemistry, you may want to consider pursuing a career in pharmacology. It's a rewarding and technical career. It requires a high level of education, as well as the right personal qualities. Once you're qualified, you'll be entering the exciting world of pharmacology.
Pharmacologists often work with other medical professionals, and must be good communicators. Often, they have to present their findings to people outside the industry, and so they must be able to communicate in non-technical terms. The job also requires a lot of time management and organizational skills.
Pharmacologists also oversee clinical trials and perform research on new drugs. They study the side effects and effectiveness of new drugs and the risks they pose to human health. Some work in pharmaceutical companies, while others work for universities or research institutes. However, a pharmacologist is typically employed in a laboratory.
The demand for pharmacologists is projected to grow due to research on the treatment of common diseases and conditions. Other factors that will increase the demand for pharmacists are global travel and increasing population density. Many pharmacologists also work in government and academia. There are many job opportunities in this field, including the development of new drugs and therapeutic agents.