Pharmacology is an intense subject, requiring you to memorize a vast amount of information. To help you with your studies, try learning the common suffixes for different classes of medications. For instance, "-olol" indicates a beta blocker, while "-pril" signifies an ACE inhibitor.
Class of drugs
When you're taking a pharmacology course, one of the most important things to do is study. That means reading the textbook and assigned readings, but it also means listening to the lectures. Many pharmacology classes use powerpoint slides and students can make notes directly below the slides. Alternatively, students can use printed copies and write down the most important information.
When studying, it's important to have a realistic schedule and block off a certain amount of time every day for studying. For example, it is better to study one topic in great detail than three in broad strokes. Also, it's important to create study aids that are interesting and easy to read.
Another important thing to do while studying pharmacology is to make flashcards. There are plenty of resources online that provide pre-made decks for pharmacology. You can also create your own using Brainscape or Anki. But if you'd prefer to make paper cards, you can always buy them from companies that specialize in pre-made note cards.
Learning pharmacology is no walk in the park – there are hundreds of drugs, diseases, and drug interactions to learn. It's not an easy subject to learn, so you'll need to build a structure around the material you're learning and make sure you lock it into your long-term memory.
Using textbooks
If you're taking a pharmacology course, you've likely heard that you'll need a good textbook. After all, studying for this course is not an easy task, and you'll need to spend hundreds of hours learning the material. But there are ways to study and make notes without a full-sized book. Luckily, there are a few resources available that can help you succeed in this subject.
To study pharmacology, students should make notes and outline lecture notes. This will help them remember key concepts and subtopics, as well as new terms and acronyms. For instance, a student should make a flashcard with the name of a drug, as well as its side effects, so that they can study it later. It's also important to note that you don't have to study everything by yourself. You can ask for help from your professor, fellow students, or friends if you're having trouble with the material.
Using textbooks to study and make notes is a useful way to learn about important concepts in pharmacology. This will help you understand the fundamentals of the subject and prepare you for more complex topics. Besides being a helpful guide, textbooks can also serve as an excellent reference tool. The information in a textbook is easy to understand and memorize, making it a great resource for studying pharmacology.
To maximize the benefit of your study time, you need to find a method that suits your learning style. While everyone's learning style is different, most students will fall somewhere between the first two. Either way, it's important to make the most of your study time and maximize your notes.
Using online resources
There are a lot of resources available online, and pharmacology is no exception. Using online resources is a great way to study pharmacology in your spare time. One of the most effective ways is by making flashcards. Companies such as Nurse in the Making and LevelUp RN sell note cards that you can easily print out and use as a reference.
Pharmacology is a subject that is notoriously difficult to master. There are hundreds of different drugs, and you will need to know their interactions and effects in order to understand the science behind them. To study pharmacology successfully, it is essential to create a learning strategy that works for you. The first step is to determine what you need to learn.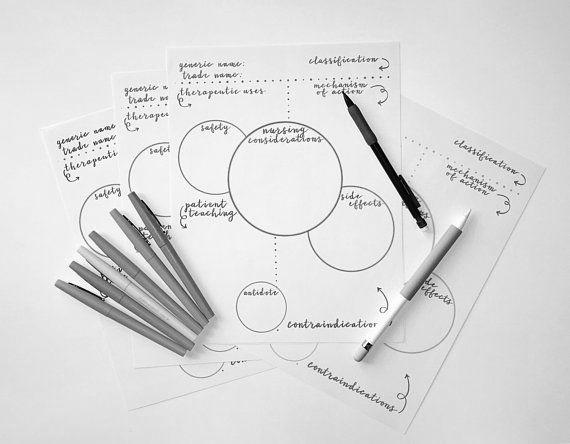 Once you have a basic knowledge of the science behind drugs, you should start learning how they work. Pharmacology is one of the most challenging classes, and you should be prepared to spend hundreds of hours on it. You'll also need to know about the pharmacological effects of drugs and learn how they affect the body. You can use informationgraphics to learn more about a drug's properties, mechanism of action, adverse effects, drug interactions, and class. Infographics can also help you understand concepts that are difficult to understand.
Using online resources to study pharmacological content is another way to learn the subject. Video tutorials are a great way to learn the subject on the go. You can even watch these videos during your commute. This way, you can supplement your clinical knowledge.
Taking quizzes
Taking quizzes in pharmacological courses can help students develop self-directed learning and reflection skills. These are vital components of a lifelong learning process, particularly for health care professionals. The US Accreditation Council for Pharmacy Education (ACPE) encourages this learning style and regularly reviews curricular activities. However, many students find quizzes stressful, and this should be considered when designing pharmacology courses.
One of the most important things to remember when taking quizzes in pharmacology is to review the material thoroughly. Don't spend more time on a single question than you need to. If you're unsure of a certain answer, you can easily check your answers again. Most of the answers that pop into your head will be correct, so try to avoid letting the others confuse you.
Taking tests
If you want to be a pharmacist, you'll want to understand how pharmacology tests are constructed. Some pharmacology exams require you to understand the mechanisms by which certain drugs work and how they interact with other drugs. Others are more specific, testing you on specific drugs or drug classes. Regardless of the type of test you take, there are some things you can do to boost your chances of passing the exam.
First, you need to determine the level of knowledge you've gained during your study. This is done by administering a pretest and a final test. These tests measure the amount of new information that a medical student has learned during the course. While it's important to have an understanding of the material you're learning, you may not have enough background knowledge to take a test with enough questions.
Pharmacology students should also develop their patient counseling skills. This will help them on the OSCE and OSLE exams. In addition, they will use these skills in their rotations, clinics, and other settings. It's vital that you learn about pharmacology in order to choose the proper treatment for a patient.
Pharmacogenetic tests can also be helpful in deciding which medications are right for you. Some of these tests can reveal whether you are prone to serious side effects and may even be life threatening. These tests are usually done before a patient starts taking a medication, and they can help the provider figure out what dosage you should take. If you have any questions about the results, talk to your health care provider about them.
Taking practice exams
The purpose of a practice exam in pharmacology is to ensure that you are familiar with the material covered. The NAPLEX and MPJE tests consist of multiple choice questions that are designed to assess your knowledge of pharmacology. You must know the most common drugs in order to answer these questions correctly.
In addition to these practice exams, there are also some other resources that can help you prepare for the PTCE exam. You can take the Pharmacy Technician Certification Exam online. This exam is composed of 90 multiple-choice questions and is given over a period of two hours. In addition to practice exams, you can also use online interactive test platforms. Some of these exams are timed and are available on mobile devices.
You can also study the course material with the help of study guides provided by the professor. Also, you can study in groups to review the material. It is important that you study as you go and don't memorize too much right before the exam. This way, you will develop a better understanding of the concepts covered in the class and be better equipped to choose the appropriate treatment in future courses.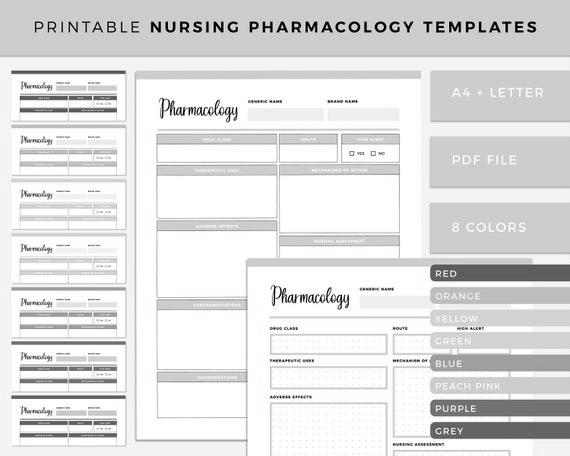 Practice tests also provide you with an understanding of the test format and the type of questions you will encounter. The questions in the PTCB exam are divided into four knowledge domains. The questions are designed by pharmacy content experts to ensure accuracy. If you feel that any question is inaccurate or misleading, you can challenge it. The challenge process will take 30 days. Once you've written a challenge, your score will be reviewed by a panel of content experts. This may lead to a difference in your preliminary and official score reports.
This article examines the field of pharmacology and its relevance for dentists. The field of pharmacology encompasses a dynamic clinical process and knowledge about drug prescription. As a result, understanding the basics of this branch of medicine is essential for good patient care.
pharmacology is a branch of medicine
Pharmacology is a branch of medicine focused on the study of drugs and the mechanisms of action. Dental professionals study pharmacology for the prevention and treatment of dental problems. Pharmacology includes pharmacokinetics, pharmacodynamics, and pharmacotherapeutics.
In dentistry, pharmacology is a crucial branch of study. As a dental professional, you must be familiar with the pharmacology of the most commonly prescribed medications. It also helps you understand the impact of these drugs on the oral cavity. Pharmacology can help dental professionals handle patients with more confidence and ease. It also helps them understand how to deal with young patients and the factors that affect them.
In a pharmacy, pharmacists study the effects of various drugs on the body. They are able to use their knowledge to create safer and more effective drugs. In addition, they are able to understand how different drugs affect different parts of the body, making it possible to tailor medication to specific problems. Pharmacology is an interdisciplinary field with many career options, including clinical care and research.
Pharmacology is the study of the effects of drugs on living organisms. It includes the chemical properties, toxicity, and therapeutic uses of drugs. Pharmacology is vital for the prevention and treatment of disease and is the science of drug action. This field has a wide impact on our daily lives.
pharmacology is a field of study for dentists
Dental pharmacology is a study of drugs used to treat oral ailments. This is a fascinating field that can lead to a rewarding career. Pharmacology is an important component of a dental practice, as it allows a dentist to develop a deeper understanding of the oral health conditions that patients may experience.
It's important for dental students to have a firm grasp of the science of pharmacology in order to safely administer drugs to patients in a clinical setting. However, dental students are often faced with short hours dedicated to pharmacology in dental school. As a result, students feel less confident and frustrated when it comes time to prescribe drugs.
Dental pharmacology is the study of the chemical effects of drugs on human and animal systems. It includes the sources of drugs, their chemical and biological properties, and their therapeutic and toxicological effects. Pharmacologists may also specialize in specific types of medications, such as those used in dentistry and veterinary medicine. In addition, pharmacists can work as researchers in universities or for pharmaceutical companies.
Pharmacology is an important part of postgraduate dental education. Postgraduate courses in clinical pharmacology provide dentists with up-to-date information about drug therapies and adverse effects. While traditional classroom teaching is effective for providing the necessary knowledge, blended learning approaches can also be helpful. For example, one study found that postgraduate dental students who attended a blended course performed better than students who were given classroom instruction alone.
pharmacology is a dynamic and individualized clinical process
The objective of this study was to develop and evaluate a curriculum for pharmacology for dentists. The curriculum was designed with student learning in mind and was integrated into pre-professional curriculum. It involved the delivery of three professional dental pharmacology courses. The course content was modified before and after delivery. The curriculum was mapped to ensure the alignment with pre-professional curriculum.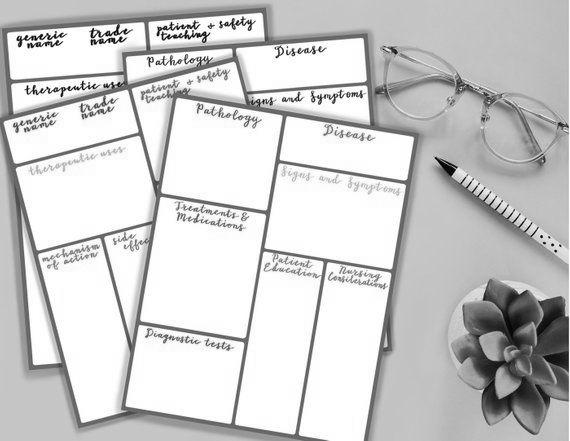 Postgraduate courses in clinical pharmacology are important for dental professionals and update them on relevant drug therapies and adverse effects. However, classroom-based learning is limited by various factors, including individual learning preferences and the need for problem-based learning. Therefore, a blended course design was developed which included 15 hours of lectures and online learning activities. The course was implemented with the participation of six postgraduate dental students.
Drug prescription knowledge is a dynamic and individualized clinical process
The clinical process of prescribing drugs involves a variety of variables, including economic, social, and cultural factors. In the present study, drug prescription knowledge among dental students was evaluated using a questionnaire containing 10 open-ended questions. Students were asked about their knowledge of the World Health Organization Guide to Good Prescribing and their experience with drug prescriptions.
Drug prescription knowledge is a vital skill for dentists to have and to hone. It is a dynamic, individualized process that can be learned through a variety of approaches. Although dental students are still learning how to prescribe medications, the WHO Guide to Good Prescribing offers an excellent resource for improving prescription skills. More research is needed to investigate whether these skills affect patient care and the effectiveness of treatments.
Bisphosphonates are used to treat osteoporosis
Bisphosphonates are a class of drugs that are prescribed to treat osteoporosis. This class of drugs reduces the risk of fractures and bone loss in people who suffer from osteoporosis. They can be used as an alternative to surgery and can be used alongside lifestyle changes to prevent bone thinning and bone loss. Patients with osteoporosis should consult their doctor before starting bisphosphonate therapy.
The side effects of bisphosphonates are usually minor and are rarely serious. If you experience any of the side effects, consult your doctor or rheumatologist immediately. You may experience jaw pain while taking bisphosphonates. This side-effect is caused by a lack of blood supply to the jaw bone, which leads to osteonecrosis of the jaw. Fortunately, this side-effect is usually temporary and will go away once you stop taking bisphosphonates.
Bisphosphonates are commonly prescribed to treat osteoporosis. However, they come with a long list of potential side effects. Some of the more serious side effects include an increased risk of developing a clot in the leg or a stress fracture in the femur. Despite these risks, the risk of a fracture with bisphosphonates is generally low. Patients should check their vitamin D level before starting bisphosphonate treatment.
Most doctors recommend taking bisphosphonates for three to five years. After that, they will review patients to see if they still need the medicine. People may require more than five years of treatment. Despite the risks, bisphosphonate treatments are effective and have a positive impact on bone density.
Other drugs used to treat pain
Pharmacology is a study of how various drugs influence the body. One example is opioids. These drugs affect the central nervous system and modify the perception of pain in the patient. They are available over-the-counter or with a prescription. They reduce the sensation of pain by binding to a particular type of receptor found in the spinal medulla.
Inflammation is the cause of most dental pain. It can be acute or chronic. In acute pain, the duration of the pain can be short, often ranging from a few hours to several days. Chronic pain, on the other hand, can last for months or years. It may even cause anxiety and depression.
Dentists often use narcotic analgesics to relieve pain during dental procedures. These drugs are often combined with acetaminophen to improve the efficacy. But the side effects of opioids are also significant. Therefore, it is imperative that dentists follow the guidelines recommended by the CDC to prescribe the drugs safely. The dentist must also consider the patient's medical history and any drug interactions.
Besides opioids, dentists use nonnarcotic analgesics for pain relief. These include acetaminophen and codeine, which are the most commonly prescribed analgesics. Some of these are also available over the counter.