Getting into clinical pharmacology is a great option for people with a background in medicine. There are a few things to know before you enroll for a postgraduate degree in the field. First, you need to have a good NEET-PG score. For backward classes, you need a 40th percentile or higher. For unreserved students, you must get a 45 percentile.
Clinical pharmacology
The field of clinical pharmacology has grown tremendously in the last 50 years. In India alone, the pharmaceutical industry is a multi-billion-dollar industry. Changes in patent laws and drug regulations have allowed for large numbers of clinical trials to be conducted in developing countries. This expansion is also being complemented by public health initiatives aimed at reaching out to rural areas.
Candidates can get into the field by completing a M.D. or D.N.B. degree from a recognized institution. They can go on to become a Chief Medical Officer or a lecturer at any medical college. The training requirements are different than those for other MDs.
A successful candidate will learn the essentials of pharmaceutical research and clinical practice. He must also have an understanding of regulatory procedures in India. He should also be capable of performing common clinical and experimental procedures. He must also have good organizational skills and be able to cope with new situations. He should also be able to apply basic principles of science and medicine, and be knowledgeable about environmental factors.
An MD in pharmacology after a bachelor's degree opens doors to many career opportunities in the healthcare and pharmaceutical industries. Pharmacologists can earn more than INR 13 lakh per annum, on average. This career path has excellent job prospects in both India and abroad.
An MD in pharmacology is an interdisciplinary field, involving both experimental and clinical sciences. Experimentation is critical to understanding how drugs work in human diseases, and clinical practice is essential for the safe and effective use of medications. MD in pharmacology graduates can go on to work in academia, government research institutions, and regulatory bodies.
The field of clinical pharmacology is growing in importance in developing countries. The field has a wide range of responsibilities, including conducting ethical clinical trials, supporting the generic pharmaceutical industry, and guiding rational use of medicines. It also contributes to the public's health and to the development of safe and effective medicines. However, the training for pharmacologists in India is less than what is needed.
MD Pharmacology is an advanced degree that is three years long. The program includes courses in biology, chemistry, and medicine. It offers a variety of career options, including roles as a medical advisor, a medical scientist liaison, or a pharmacovigilance specialist. The average starting salary for a qualified graduate is between twelve to fifteen lakhs per year.
Postgraduate courses
MD Pharmacology is a well-paid career with a wide range of opportunities. Graduates can find positions in medical universities, pharmaceutical companies, and clinical research organisations. In addition to these positions, they can also find positions in the government sector. Starting salaries can be as high as INR 12 to 15 lakhs. The salary of MD Pharmacology graduates is highly dependent on their experience and knowledge.
During the course, students will gain knowledge of the fundamentals of pharmacology. This includes general pharmacology, systematic pharmacology, and the study of drug interactions. Students will also learn the mechanisms of drug action, how drugs affect the human body, and how to prevent and manage adverse effects. They will also learn how to evaluate new and innovative drugs and therapies. After completing their degree, students will be able to teach other students, conduct research, and become lecturers in the field.
Many Indian medical schools offer postgraduate courses in pharmacology. The top colleges for MD pharmacology can be found in Delhi. Students who already have a BDS degree can opt for an MD in pharmacology. After graduation, they can choose to work as a pharmacologist or open their own pharmacy.
MD Pharmacology is a three-year postgraduate course that is related to the field of medicine. The goal of this course is to teach the rational basis of therapeutics. The course covers two different areas of study – clinical and experimental. Clinical pharmacology is necessary for understanding how drugs affect the body. A qualified MD Pharmacologist may work in academics, in the pharmaceutical industry, government research institutions, or in regulatory bodies. They should also be able to function as a science manager and a scientific writer.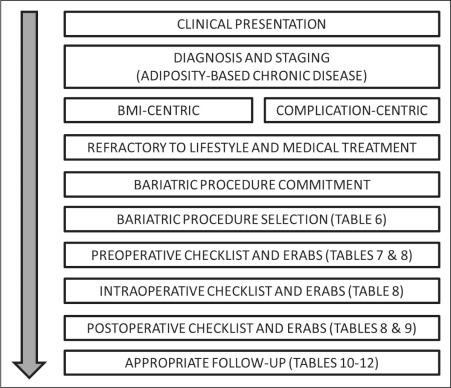 Postgraduate courses in MD pharmacology are offered by reputed institutions throughout the country. These courses can offer excellent career opportunities in India and abroad. Graduates of MD Pharmacology can find jobs as medical advisors, medical science liaisons, and pharmacovigilance specialists, earning up to a 12-seven-lakh-per-year.
Postgraduate courses in MD pharmacology can be obtained with any degree from a recognized university. However, it is helpful to gain relevant work experience as it will help you develop contacts and demonstrate your interest to potential employers. You can do this as a laboratory assistant or by work shadowing. Some institutes offer placements as a part of the course, and you may be able to find these placements through their website.
Job opportunities
An MD degree in pharmacology provides you with a great scope of job opportunities in the pharmaceutical industry. A career in this field is highly lucrative and can lead to a good salary. You can get employed in various roles in the medical sector, including drug research and development, management and technical consulting. There are plenty of job opportunities for people with this degree in India and abroad.
An MD degree in pharmacology is ideal for candidates who have a keen interest in pharmacology and who want to analyze and research on therapeutic development. You should also have good communication skills so that you can explain and coordinate treatments. If you are interested in pursuing an MD in pharmacology in India, you can find a number of leading institutes. Some of them have lists of books that you should read and use to prepare for the entrance exams.
The MD in pharmacology course is a three-year postgraduate course in medicine. This degree is highly career-oriented and is offered by top-tier medical colleges in India and abroad. After completing the program, you can choose to work as a medical advisor, a scientific consultant, or in pharmacovigilance. These positions can earn you anywhere from 12 to 17 lakhs a year.
A PhD in pharmacology is an advanced degree in medicine, usually at the doctoral level. It requires advanced training in research, laboratory work, and communication. If you have a BSc in pharmacology, it will also help you apply for graduate-entry medical schools. Additionally, an MD degree will help you pursue other careers, including teaching in medical schools. You can also find job opportunities in marketing, journalism, and finance.
The demand for qualified pharmacologists in India has steadily increased over the years. This has led to new courses in the field of pharmacology, as well as changes in the curriculum. Today, pharmacology courses are included in nearly every major medical course. As more drugs are introduced to the market, pharmacology education is becoming more advanced.
Career options
There are numerous career options available to those who have completed an MD in pharmacology in India. These careers include positions as faculty members in pharma companies, research scientists, and management positions in medical universities. Average starting salaries for these professionals are between 12 and 15 lakhs per annum. Careers in pharmacology require knowledge of the chemical composition of various compounds and the ability to recognize, understand, and produce pharmaceuticals.
Candidates seeking to enter this career path are expected to have a passion for pharmacology and a desire to learn new developments in therapeutics. They should also be good communicators who can effectively explain and coordinate treatments. There are a number of reputed institutes that offer this course.
In India, the demand for trained pharmacologists is continuously growing. These professionals are in demand in the academic sector, pharmaceutical industry, regulatory bodies, and national institutes. As the field has become more complex and competitive, new courses have been developed to meet the need. Today, all major medical courses have a significant teaching-learning component in pharmacology. Medical schools began teaching basic pharmacology as early as the 1960s. This improved the pace of drug development.
If you are interested in working in the pharmaceutical industry, becoming a pharmaceutical scientist will open doors to lucrative career prospects. The average salary for a pharmaceutical scientist is over INR 13 LPA. There are also many opportunities in medical institutes, clinical research organizations, and regulatory bodies.
Pharmacology is a fascinating field. This area of study requires a deep understanding of medicines. For example, an average pharmacologist must learn the names of more than 500 different drugs, including their pharamacodynamics and pharmacokinetics, and explore how different drugs affect different body parts. A pharmacologist is also responsible for recommending safe dosage levels of drugs for human consumption.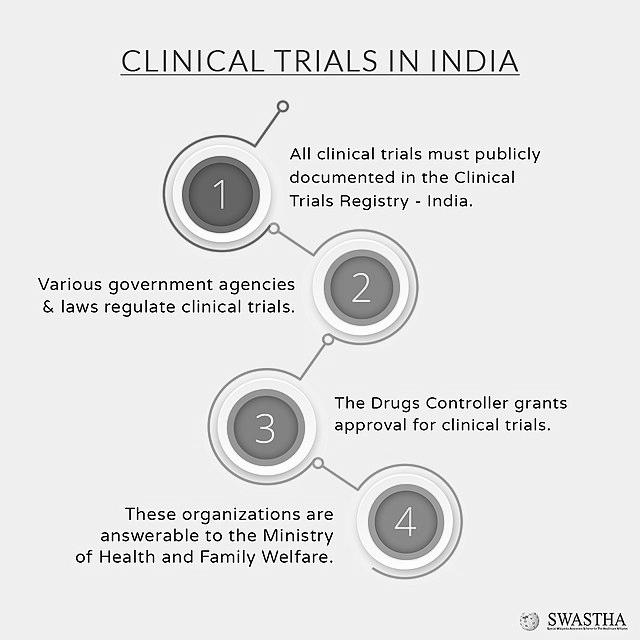 Before deciding to pursue an education in pharmacy or pharmacology, you should know more about both careers. Some are very similar and others are very different, so do your research and explore your options. Remember that you can always change your mind about your educational choice later. For example, if you have always wanted to become a pharmacologist, you can change your course of study at any time.
Career options in pharmacology
For those interested in pursuing a career in pharmacy and pharmacology, there are many different roles available. Many of these positions are a good fit for individuals with previous sales and technical experience, as well as those who have obtained a pharmacy degree. There are dozens of different specialty fields in this field, and each one can offer a variety of career options. For example, a pharmacist can work as a pharmacy benefits manager, where they are responsible for deciding which drugs consumers can receive through insurance. These professionals also leverage their power to negotiate discounts with drug makers.
While some employers will accept graduates with any subject, obtaining relevant work experience can increase your chances of getting hired. Working in a laboratory or doing other practical work experience can demonstrate your interest in the field, and it can help you build your network. The British Pharmacological Society, for example, offers student placements in pharmaceutical companies as part of their degree programs.
Another popular option is to pursue a master's degree in pharmacology. This program is designed to give aspiring pharmacists and pharmacologists the training and experience needed to be successful in the field. A master's degree in pharmacology is an excellent choice for those who would like to combine a career in the medical field with research.
Pharmacologists study chemical compounds and evaluate the efficacy and safety of medications. They also work to improve the quality of patient care. A recent growth in this field has led to an increase in pharmacy school programs and residencies. Additionally, many pharmacists have found success writing about the medical field. Some organizations hire staff writers, while others engage freelance writers.
Pharmacology careers offer many benefits. They are diverse and rewarding, and they offer opportunities for patient care, scientific research, and innovation. The job opportunities are endless and exciting, and many pharmacists qualify to enter medicine or dental school. So, it's imperative to take the time to explore the different careers and make the right decision.
Pharmaceutical researchers are responsible for developing new drugs and discovering new therapies. They also ensure that existing drugs comply with government regulations. They can find employment in pharmaceutical companies, universities, regulatory agencies, and national laboratories.
Salary of a pharmacologist
A pharmacologist is a medical scientist that develops and tests new drugs. They study the effects of these drugs on the human body and how they can improve the treatment of diseases. Their salary ranges from INR 19,000 to INR 63800 per month. Pharmacologists work in different companies, including pharmaceutical manufacturing companies and research and development departments within life sciences and medical corporations. In recent years, these positions have become increasingly important.
The average salary for a pharmacologist in the US is around $82,434 per year. This salary varies depending on education, experience, and the location of employment. According to the website Salary.com, the highest paid pharmacologists make $115,500 a year. However, it should be noted that the actual salary of a pharmacologist may vary by $30,000 or more, depending on the location of employment.
Government Pharmacologist jobs are classified under the General Schedule (GS) payscale. The minimum pay grade for these positions is GS-6, while the highest pay grade is GS-15. These salaries represent base salaries, which will increase by the Locality Pay Adjustment for the location where the pharmacologist is working.
Pharmacologists are typically required to work full-time. They may need to work additional hours depending on the needs of the company or research project. Some work for pharmaceutical companies to evaluate data from clinical trials and develop new drugs. Some also work as independent researchers. Pharmacologists may also be required to testify in lawsuits as expert witnesses.
Pharmacology is a complex field. Although pharmacologists and pharmacists have similar educational requirements, pharmacologists focus on research and science. Despite these differences, pharmacologists may enjoy greater job stability. The demand for new medicines continues to grow. This means that salary opportunities for pharmacologists are excellent.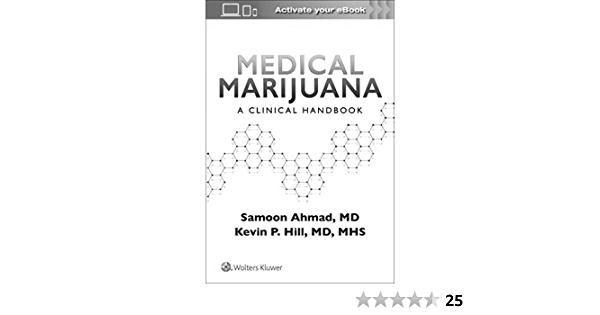 There are many different ways to become a pharmacologist. Pharmacologists can choose to work in pharmaceutical research and development, or they may be required to work in hospitals or medical institutions. The average salary for a pharmacologist is about $100,000. Pharmacologists typically work full-time, but can work overtime as needed.
Education requirements for a pharmacologist
Aspiring pharmacologists should be familiar with the education requirements of the profession. Depending on the type of job they are interested in, a pharmacologist can work in hospitals, universities, or pharmaceutical companies. Many also work for the FDA, where they review clinical trial data from pharmaceutical companies. Pharmacologists may also be required to appear as expert witnesses in lawsuits.
There are a few universities that offer undergraduate degrees in pharmacology. However, many students opt to major in other fields. Those considering this career should focus on science and mathematics courses, such as differential and integral calculus. They should also take courses in computer science and English.
Applicants seeking a career in pharmacology should have a strong background in math, science, and medicine. The field of pharmacology requires an understanding of scientific processes and the use of statistical software. For this reason, pharmacologists should have a background in math, biology, and chemistry. Some programs may even accept partial undergraduate coursework as long as it meets the education requirements.
A pharmacologist must have strong analytical and communication skills. They should be able to manage their time well and work independently. In addition, they must have the ability to organize a number of tasks at once. Additionally, they should be good at working with other medical professionals. Furthermore, they must be able to write grant proposals.
A pharmacologist must have a bachelor's degree from an accredited college or university. Typically, it takes six years to earn a Ph.D., although some universities offer four-year undergraduate programs in pharmacology. Typical coursework involves courses in biology, chemistry, genetics, and other fields of science.
Once a pharmacologist has completed graduate school, they usually have to complete a postdoctoral research training program. During this time, they assist a scientist on another project. They also develop their research skills through participating in conferences and workshops. Further education can be pursued through continuing education programs offered by organizations such as the American Association of Pharmaceutical Scientists (AAPS) and Biotechnology Innovation Organization.
Once a pharmacologist has completed their graduate education, he or she must obtain a state license. Depending on the state, the requirements for licensing will vary. To obtain a license, pharmacologists must pass a two-part exam. The first part of the exam tests applicants' knowledge of pharmacology, while the second part tests their knowledge of industry laws and regulations. In order to maintain a license, pharmacologists must also renew their license regularly according to state board standards.
Job duties of a pharmacologist
A pharmacologist's job involves studying drugs and other products, designing experiments, and monitoring test subjects. This job requires the use of sophisticated laboratory equipment and cutting-edge technology, and it requires a high level of expertise. Pharmacologists often attend conferences and present papers to stay abreast of the latest advances in the field. They also write reports, analyze the interactions of different drugs, and determine the correct dosage for patients.
In addition to dispensing medication, pharmacists are expected to provide patient education and guidance on the safe use of medicines. They also perform immunizations and health screenings to prevent disease. They must also have a strong moral code and must have the ability to interact professionally with patients. They must be professional at all times, yet be honest and sensitive about their patients.
Pharmacologists also develop medicines in laboratories and test them on animals. This helps ensure that the medicines will be safe for humans before they go through human trials. Once a medicine has passed these tests, it is sent for approval. It is then introduced in the market. Depending on the type of research done, there may be opportunities in a pharmacologist's field.
Pharmacologists also need to have a good background in science and math. The job requires extensive analysis of statistical data gathered from various scientific fields. Pharmacologists can specialize in specific fields or even lead teams of researchers. Their skills can help them advance to management roles, and they also have the potential to contribute to the creation of new medicines to fight life-threatening diseases.
Pharmacologists also conduct clinical trials to evaluate the effects of new medicines on humans. The purpose of these clinical trials is to find out how the medicine affects human subjects, as well as its side effects. This is important in the drug development process, which can take up to 12 years. Pharmacologists may work for pharmaceutical companies or government departments, or they may work in research institutions. In either case, a pharmacologist's work is crucial to the development of new medicines.
A pharmacologist may also work closely with other medical professionals. This requires strong communication skills. The pharmacologist may also need to explain their findings to people who do not work in the industry. Furthermore, the pharmacologist's job requires them to have good mathematical and scientific skills. They may conduct multiple tests and must be able to manage their time well.