Pharmacy degrees are usually taught through lectures, seminars and practical exercises. Some universities will also offer students the opportunity to do a placement as part of their education. Students are assessed on their course work, practical examinations and theoretical examinations. If you are considering a career in this field, it is important to understand the career opportunities that are available.
Chemistry
In pharmacy, chemistry plays a very important role. It helps pharmacists understand how drugs react with each other and which ones can alleviate symptoms. Chemistry also helps pharmacists determine which generic or substitute drugs will be most appropriate for a patient. This way, pharmacists can tailor a patient's treatment to meet their specific needs.
Pharmacists must also be able to understand how to measure different substances. They must know which amounts of a drug should be used in the patient's body. This requires them to understand how various compounds react with one another and whether they can be safely mixed together. This knowledge is important in preventing dangerous mistakes. The wrong combination of drugs can harm a patient or even cause a pharmacist a great deal of trouble.
The field of pharmaceutical chemistry has evolved considerably since its early development. The discovery of nitroglycerine in 1844 is a prime example. The field has also benefited from systematic efforts to find drugs that are effective for human health. As a result, it has developed into a specialized field called medicinal chemistry.
Today, pharmaceutical chemistry is critical for the pharmaceutical industry. It is used to design new drugs, as well as analyze and develop existing drugs. The field continues to add new subspecialties as knowledge continues to advance. However, there are many common concepts that are common to all pharmaceutical research. Moreover, these concepts can help pharmacists understand and apply the latest advances in pharmaceutical research.
Organic chemistry is also important for the pharmaceutical industry. Since many medicines are found in nature, it is important to understand how organic compounds are extracted. When extracted properly, these medicines are safer than those developed in a laboratory.
Nontraditional work schedules
While many students may think that pharmacy is only practiced in a hospital setting, there are several positions available in the community that allow pharmacists to work on nontraditional work schedules. For example, they can work in community pharmacies on a daytime basis, or even on the weekends. They can also work in the home, providing chemotherapy treatments and other medications for patients. Another option is to work in government agencies.
There are many benefits to working nontraditionally. Many nontraditional students will have more experience than those with more traditional work schedules. For instance, they will have a larger variety of skills and knowledge to work in a variety of settings. They will be able to gain hands-on experience, as well as develop professional relationships with many people.
Cost of completing a pharmacy education
The cost of completing pharmacy education varies between colleges and universities. It ranges from approximately $160,000 to $220,000 per year and includes tuition, technical services, professional liability insurance, and lab fees. It is also possible to find scholarships for pharmacy school from the American Association of Pharmaceutical Education or from a specific organization or pharmacy. Additionally, many pharmacies offer tuition reimbursement plans for their employees. Walgreens, for example, reimburses up to $3,000 of tuition costs per year. CVS may reimburse up to $5,000 per year, but requires a commitment to stay with the company for at least four years.
The federal government offers many student loans for pharmacy school. The Federal Direct Unsubsidized Loan Program offers up to $33,000 per academic year, or $16,500 per term. To qualify for the program, students must have a good moral character, be at least 21 years old, and be a citizen or permanent resident of the United States. In addition, students may need to pay for health insurance, which can cost about $2300 a year.
Typically, it takes seven years to break even when you graduate from pharmacy school. However, some schools offer cheaper programs, such as the LECOM Erie School of Pharmacy, where you can complete your education in just three years. The tuition for a three-year program is around $90,000, and the total cost can range between $160,000 and $170,000.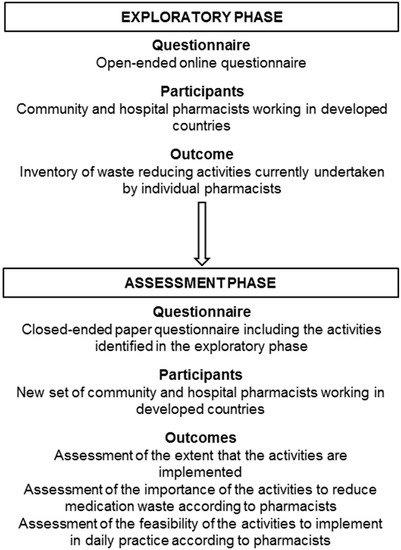 The cost of completing pharmacy education varies greatly depending on where you live. Out-of-state students typically pay more than in-state students. In California, the cost of a Doctor of Pharmacy program can cost anywhere from $150,000 to $250,000, while a Pharm. D. at Touro University costs $183200.
Post-doctoral training
During the post-doctoral phase, pharmacists work on research and clinical skills. They also participate in teaching and research certificate programs and help pharmacy students develop their clinical skills. Most pharmacy schools offer this type of program. It can also be an excellent way to advance your career by gaining experience in research.
As a pharmacy student, you will be exposed to different clinical, research, and business settings. You will gain invaluable experience in each of these settings, and your knowledge and skills will be a distinct advantage over other students. You will also have the chance to explore the entrepreneurial world and develop your own business.
The research-intensive nature of this pathway enables you to pursue your special interests in the pharmaceutical industry while expanding your professional education. During this phase, you will work closely with faculty mentors, conduct original research projects, and develop your career goals. Successful completion of this pathway will allow you to differentiate yourself from your peers and be competitive for graduate school admission.
Regardless of which stage of your education, you should be aware that pharmacists are paid considerably more than medical researchers. The median salary for pharmacists is $128,710 a year, compared to $81,510 for medical researchers. In addition, pharmacists earning PhDs earn more than medical researchers.
After graduation, pharmacists will undergo post-doctoral training to help them advance their career. This type of training will help them become better equipped to handle the growing demands of today's pharmacy field.
Career prospects
The career prospects of studying pharmacy are varied and exciting. This field involves patient care, scientific research, and innovation. The salaries and job prospects are relatively high. This career has a variety of job duties, from working in hospitals to conducting research. The BLS reports double-digit job growth for technologists.
Many employers welcome applications from graduates with any degree, so it's important to look for work experience that shows you're enthusiastic and have the skills to apply them. For example, most retail chains have summer placement schemes for pharmacy graduates in their community pharmacies, typically lasting six to eight weeks. Some employers recruit pre-registration trainees directly from these programmes. Other opportunities include unpaid work shadowing in hospitals for a few days or weeks.
The PharmD degree program is typically four years long. Before starting, students must complete two to four years of prerequisite courses, such as biology and calculus. Some students choose to continue on to additional fellowships or residencies after graduating. Students applying to PharmD programs must also submit traditional application materials and proof of completed coursework. Usually, prerequisite coursework includes human anatomy, biology, and calculus. Some schools require that you earn a grade of "C" or better to qualify.
Choosing a career in pharmacy requires a thorough understanding of the field. Pharmacists must be detail-oriented, able to find information about patients, and have the ability to manage a staff. In addition to managing a retail pharmacy, pharmacists can also work in research, as a professor or in private laboratories. The government and private sector employ pharmacists in these fields, as well as in academia.
The job market for pharmacists is competitive. A doctor or a nurse with residency training often enjoys more job security and job opportunities. Postgraduate education can be advantageous, as it increases the competitiveness of the job market.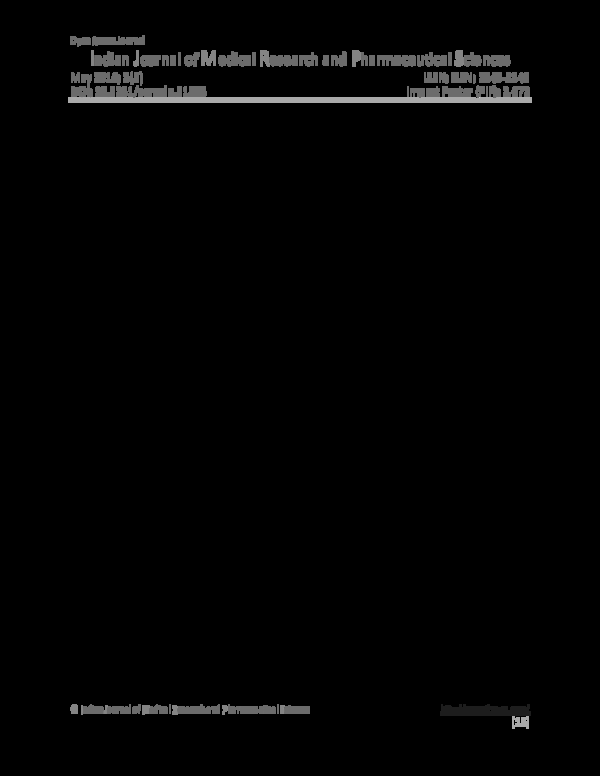 Studying a PhD in pharmacology is an excellent opportunity to further your knowledge in the field. The program will prepare you for a variety of career options including research, education, and leadership roles in academia and the pharmaceutical industry. The PhD program allows students to choose a specific concentration in one of many different fields within pharmacology.
Career development
After earning a PhD in pharmacology, you can find several rewarding career options. You can teach pharmacy classes, conduct research, or work in industry. In addition, you can become a medical writer, science editor, or clinical trials manager. Depending on your area of expertise, you can earn 10 to 12 lakhs a year. Lastly, you can become a professor or reader at a college or university. Typically, these positions require you to deliver lectures and help students with their projects.
A PhD in pharmacology allows pharmacists to do more and become supervisors. A PhD also allows them to conduct their own research and take charge of labs. However, the job outlook is not always as glamorous as that of an academic. The salary is lower than that of a pharmacist, but a PhD can open up many doors.
Pharmacology is a broad field, with two main branches. Pharmacists supply drugs to patients and advise them on how to take them, while scientists develop new drugs and bring them to market. Having a PhD will enable you to hold a leading position in this field and offer you a wide range of job options with great career flexibility.
While you may be able to find work in academia, many employers also accept graduates with any subject area. Having relevant work experience will build your network and demonstrate your interest to potential employers. You can gain practical experience by volunteering as a laboratory assistant, or by undertaking a work shadowing program. You can also find internship opportunities through the British Pharmacological Society website.
As a pharmacist, you should have good communication skills. Pharmacologists sometimes work closely with other medical professionals, and it is essential to be able to communicate their findings in a non-technical manner. Additionally, it is important to have the ability to manage time and stay organized.
Getting relevant work experience
If you are considering a PhD in pharmacology, getting relevant work experience while studying can help you stand out from your competitors. There are many different ways you can get relevant work experience. You can get paid summer internships, work as a lab assistant, or shadow pharmacologists in academia. The key is to develop a portfolio that highlights your qualifications, relevant work experience, and transferable skills.
While applying for a PhD in pharmacology, you need to be aware of what the application process will entail. In general, you must apply online. Once you've completed the application form, you should submit all required materials through the Georgetown Graduate School of Arts and Sciences. In addition, you should obtain a credential evaluation service if your degree is from outside the United States. If you're applying internationally, you should start the application process as early as possible, in order to allow enough time for your transcript to be evaluated.
A study by the American Association of Colleges of Pharmacy found that only five of 133 schools asked for relevant work experience. However, the definition of relevant work experience varied greatly. For example, 8 hours of shadowing a pharmacist may be considered relevant work experience. A few other schools stated that you don't need to have any experience, while others explicitly said no.
While you're studying your PhD, you'll gain invaluable work experience in a number of different fields. Some of the most lucrative fields in pharmacology are those related to pharmaceutical research and development. This means that you will have the opportunity to work on developing new therapies to treat many diseases. The pharmaceutical industry is increasingly dependent on fresh ideas, cutting-edge research, and the cutting-edge training of future scientists. During your first year, you'll gain research experience while taking classes in toxicology, biochemistry, and other fundamental principles of pharmacology.
Getting into the program
Applying to a PhD program in Pharmacology is a rigorous process. As a PhD candidate, you must be accepted into a graduate program that will provide you with the knowledge, skills, and experience you need to do the job well. In some cases, you may not be able to apply to a PhD program in Pharmacology for one or more years. However, there are still ways to improve your chances of admission.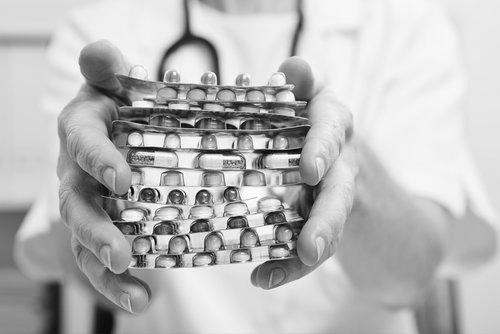 The pharmaceutical industry is experiencing a golden age in research, with the development of new therapeutics and treatments for diseases. This requires new ideas and cutting-edge basic research. A PhD in Pharmacology can help you advance this field, while earning a competitive salary. MSP students get research experience through laboratory rotations and take courses on the fundamental principles of pharmacology.
Graduate programs in pharmacology are a challenging but rewarding route to an academic career. The PhD program enables students to gain a strong scientific foundation and develop the ability to critically evaluate literature. Additionally, PhD graduates have the opportunity to conduct their own independent research projects. Many recent PhD graduates find employment in academic research and industry.
As a graduate student, you will be required to complete advanced level course work, complete dissertation research, and participate in various activities that support their development as future scientists. The program provides important training in pharmacology, with a focus on molecular pharmacology. It aims to develop scientists who understand molecular pharmacology and work on cutting-edge research.
Pharmacology is a diverse, interdisciplinary field. It combines chemistry, biology, and physiology to understand how drugs affect living organisms. The field has made significant advances in medicine and biology in the last 60 years. Through its discoveries, pharmacology has cured many formerly fatal illnesses. In addition, pharmacology research has helped answer important questions in basic science.
Getting into the program at Creighton University
If you've completed your undergraduate degree and are ready to move on to graduate school, then you've come to the right place. Creighton offers a variety of professional and graduate degree programs, and their faculty and staff are committed to helping students succeed. They are also available to assist with admissions and financial aid questions.
If you're pursuing a PhD in a field you're passionate about, then Creighton's Graduate School can help you achieve that goal. The school offers step-by-step instructions for the application process, including information about what documents and test scores you need to submit. In addition, you can narrow your focus by choosing from a variety of specializations.
The doctoral program at Creighton University is tailored to the needs of working professionals. It features a value-based curriculum and focuses on developing ethical leaders. Students will have the opportunity to work alongside faculty who are highly respected. The program's interdisciplinary approach and diversity make it attractive to students from diverse backgrounds.
Applicants should start by researching the program details. Once they find out what program they'd like, they should visit the Admissions department and research all graduate degree programs available there. Once they've narrowed down the list of programs, they should start writing their essays. For the essay, students should consider the reason they would like to attend the school. The school may specialize in a particular area, so the faculty may recommend specific programs.
Opportunities for graduates
A PhD in pharmacology can lead to a variety of different career options. For example, some individuals choose to pursue research in a wet lab while others choose to work in biotechnology companies. Regardless of which path you choose, your degree will open up dozens of opportunities.
In order to pursue a PhD in pharmacology, you must complete advanced coursework and pass a qualifying examination. The examination has oral and written components. You must complete your program of study in six years. To graduate from the program, you must complete all degree requirements, including a dissertation.
The graduate-level program in pharmacology provides training in basic biomedical sciences, as well as specialized principles and approaches of pharmacology. Graduates of the program have a wide range of career opportunities and are in high demand in the biotechnology and pharmaceutical industries. They can also find work in government institutions, such as universities and government research laboratories. Additionally, the graduate-level program in pharmacology offers specialization in toxicology, a branch of pharmacology that focuses on the adverse effects of drugs and chemicals.
In the first and second years of the PhD program in pharmacology, students will take a core academic curriculum as well as elective courses. In addition, they will participate in bi-weekly journal clubs, a program retreat, and Vincent du Vigneaud Research Day, among other opportunities. Additionally, they must attend all program seminars and pass the Pharmacology Seminar Course. Students are also required to complete three laboratory rotations. These rotations give students experience in conducting research in diverse settings and assist them in selecting a sponsor for their thesis research.
Opportunities for graduates of a PhD in pharmacology can range from laboratory assistants to senior scientists. In addition, many employers accept graduates with any undergraduate degree. However, it's important to remember that relevant work experience will make you more appealing to employers and develop your network. Undergraduates can also gain valuable work experience as laboratory assistants or by working shadowing. Moreover, some degree programmes offer a placement year. These placements can include positions in pharmaceutical companies.