The term "clinical pharmacology" refers to a branch of science that focuses on the study of drugs and their effects on human health. The discipline combines research and teaching and is responsible for developing policy and providing information on the safe and effective use of medicines. It also implements this knowledge in clinical practice.
Drug development
Pharmacology plays an important role in the development of drugs and medical devices. It influences the types of research studies that are conducted and their design. It can also influence marketing applications. In addition to advising on drug development and the design of clinical trials, pharmacology also provides insight into drug profiles and their effects on organ systems.
The history of clinical pharmacology and the drug development process spans a century. Since its inception, the field of science has advanced significantly. What started as small experiments using remedies has evolved into a complex and specialized process that requires careful planning, concept generation, discovery, and research.
The use of quantitative methods in drug development can aid stakeholders in making better decisions at key drug development milestones. Model-informed drug development is one such technique. This type of analysis integrates PK and PD data with patient characteristics and competitive landscapes to optimize study designs. Model-informed drug development has also been useful for identifying new policies and strategies for drug development.
The field of pharmacology is often grouped into two fields, preclinical and clinical. The former includes studies that test the effectiveness and safety of new drugs in humans. Clinical pharmacology also includes the study of the interaction between synthetic compounds and living organisms. Oftentimes, this research is referred to as "pharmacogenomics," and it helps scientists better understand how drugs work in the body.
Phase III and phase IV trials assess the safety and efficacy of new drugs in large populations. The drug is compared to existing treatments and to placebos to evaluate its efficacy. If all three phases of clinical trials are successful, the drug can be approved for the market. However, many drugs are discontinued after phase three or four because of the adverse effects they cause.
The clinical pharmacology of new drugs is increasingly important in the development process. To find the best drugs, researchers must identify a molecule that acts on a target. In the past, researchers looked for natural compounds to find a drug, but more recently, scientists have used genetics and proteins as the foundation for finding a drug.
Drug evaluation
Clinical pharmacology is a field that focuses on the evaluation of potential medicines. Potential medicines are tested in volunteers, including healthy individuals. These studies can help establish safety, tolerability, and pharmacokinetics. They can also help determine likely dose ranges. In addition, these studies can also help determine the dynamic effect of a drug. An example is a drug developed to treat parkinsonism. In this type of study, the effectiveness of the drug is not known until it is tested in patients.
Drug evaluation can be divided into two stages: pre and post-registration phases. The primary purpose of each phase is to determine if a new drug is safe and effective. The objective is to determine the safety and efficacy of the drug, as well as its potential to enhance patient care.
Trials in clinical pharmacology are evaluated by a committee called the Drug Assessment Working Group (DAWG). The DAWG, which consists of internal and external clinical experts, appraises each trial individually and resolves disagreements through consensus. The committee meets weekly to discuss each drug assessment.
Trials in the clinical setting may be limited by poor symptom recognition or a lack of adequate data. Moreover, the methods for assessing drug effects are not always suitable for real-world conditions, and sometimes patients are not willing to comply with treatment. The researchers are not allowed to exclude subjects from the study based on the reason for non-compliance.
Clinical pharmacology also plays a vital role in drug development. It is the key to the development of new medicines. The findings from clinical studies provide the basis for a variety of tools that can help with drug development. One such example is the Model-Informed Drug Development (MIDD) pilot program.

Drug evaluation is a systematic process of assessing the appropriateness of medication use. The goal of this process is to identify patterns in drug therapy and ensure that therapeutic decisions are made appropriately. Drug evaluation can help physicians improve patient care and prevent unnecessary or potentially harmful drug therapy. Moreover, it can help improve the efficacy of drugs.
Drug regulation
Drug regulation is a central aspect of clinical pharmacology. It involves the measurement of efficacy, safety, and quality of life in the use of medicines. It also includes the concept of risk and benefit. Clinical pharmacologists work to improve the quality of life and health care by fostering innovation in science and regulation.
While many doctors mock the bureaucratic'regulatory mind' behind regulations, it's important to recognize that regulation serves a critical role in clinical pharmacology. Advisory committees, public servants, and drug manufacturers all face difficult decisions in the regulatory process. The pharmacopoeia, a collection of standards and directions for drugs, is a great example of drug regulation.
In deciding whether to approve a drug, regulatory agencies must weigh the risks and benefits compared with other drugs in the same therapeutic area. They must also use their own judgement and use comparative data. They may be unsure of the efficacy or safety data, or lack experience in postmarketing safety evaluation. Because these decisions are often based on judgment, the decision making process for the licensing of drugs is a subjective process.
In the United Kingdom, pharmaceutical companies must meet the regulatory requirements of the Food and Drug Administration (FDA). In Europe, the European Medicines Agency (EMA) has the responsibility for regulating medicines. These organizations must meet stringent requirements in order to be granted a worldwide marketing licence. In South Africa, the Medicines Control Council also oversees clinical trials and post-marketing variations. The regulatory process has expanded beyond the role of allopathic medicines, and now includes the regulation of medicines produced in poorly regulated countries.
Increasing globalization of the pharmaceutical industry has created a need for more harmonization and cooperation. For example, the US Food and Drug Administration (FDA) and the European Medicines Agency (EMA) often compare approval and licensure decisions. Both organizations have different standards and processes, so understanding differences in the regulatory process is vital for global alignment and regional considerations.
Regulatory science is not taught at the undergraduate level in South Africa, but several universities have developed master and bachelor programs to address this need. In 2010, Stellenbosch University started a two-year diploma in medicines development. In 2015, the university will offer a master's degree program. The program has been accredited by PharmaTrain as a Center of Excellence. It was the first training program to receive this accreditation in non-European countries. The Fundisa African Academy of Medicines Development also offers several training programs.
Toxicology
Clinical pharmacology and toxicology are two disciplines of medicine that deal with the use of medicines. The main goal of clinical pharmacologists is to ensure that prescription medicines are safe and effective. Poisonings often result from misuse of prescribed medicines. Therefore, clinical pharmacologists with toxicology expertise often work in specialist poison centres or provide advice to staff in intensive care units and A&E departments. They may also work in community settings, such as in hypertension clinics. Other possibilities include holding academic positions and working in government agencies and industry.
Toxicology involves studying the harmful effects of various chemicals on living organisms. Toxicologists examine environmental agents, chemical compounds, and human exposure. The effects range from discomfort to disease and even death. There are many subspecialties in the field of toxicology. According to a report in the online journal Science, the field currently has a critical need for toxicologists.
Journal of Clinical Pharmacology & Toxicology is an independent journal that publishes original research in the field of pharmacology and toxicology. The journal covers experimental animal pharmacology, molecular pharmacology, and toxicology. It also publishes review articles and opinion pieces.
Journal of Clinical Pharmacology and Toxicology is a peer-reviewed, international journal that publishes high quality original articles in clinical pharmacology and toxicology. It also features high-quality articles on pharmacokinetics, pharmacodynamics, and drug interactions. The journal encourages submissions of original research and discovery articles in all areas of the field. Furthermore, it features case reports and Editorials that comment on major advances in the field.
Clinical pharmacologists are scientists, physicians, and pharmacists who focus on developing new treatments for diseases. They study biomarkers, drug metabolism, and pharmacokinetics to discover whether a new drug will have a positive or negative effect on humans. In addition to this, they conduct experimental studies and work directly with patients.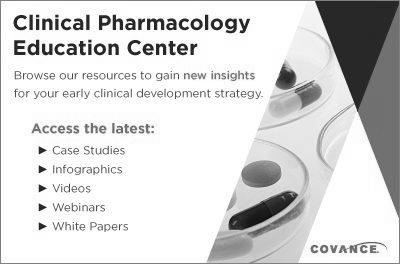 If you're thinking of earning your master's degree in health informatics, there are many advantages to consider. These include a growing demand for pharmacists with health informatics training, the benefits of the program, and the requirements for admission. You'll also discover the on-call hours that a clinical informatics pharmacist must meet.
Demand for health informatics graduates
According to the U.S. Bureau of Labor Statistics, demand for pharmacists with health informatics training is projected to grow by 8% over the next decade. The profession requires formal training as well as practical experience. There are several options for pharmacists with health informatics training, including joint degree programs.
A career in health informatics involves using biomedical data to enhance the quality of health care and public health. This field is fast becoming an important and meaningful career choice. Salaries for health informatics specialists range from $75,000 to $150,000. According to the Bureau of Labor Statistics, jobs in health informatics will grow 26% over this same period.
In addition to helping health care organizations improve their services and quality of care, health informatics specialists will supervise nursing staff and oversee workflows between technology and direct patient care. In addition, these professionals are responsible for the security of patient information. Those who specialize in nutrition and pharmacy informatics will focus on improving patient outcomes and general safety.
Health informatics professionals are the bridge between clinical and IT work. The use of data collected in healthcare facilities plays a crucial role in healthcare reform. This work can be challenging, but rewarding and results-oriented. It's important to have an education that complements your training and experience.
With the rise of technology, the need for pharmacists with health informatics knowledge continues to grow. This growing profession opens up a number of career opportunities. Some of these positions include community pharmacists, health-system pharmacists, hospital corporations, managed care, regulatory and government pharmacy, clinical research, and consulting.
Health informatics graduates are well-positioned to take advantage of this trend. With their knowledge of data analysis and patient profiling, these professionals can help pharmacies design more personalized care plans for patients. These personalized care plans can improve outcomes and make patients happier. That's the reason why this field is growing. If you're a pharmacist, consider a career in health informatics. It's the best career move you can make.
Health informatics graduates have several options for a rewarding career. They can become health information management consultants, chief medical information officers, clinical data analysts, and information resource managers. These graduates also have the opportunity to become compliance officers.
Benefits of a master's degree in health informatics
A master's degree in health informatics can be beneficial to pharmacists who want to specialize in this field. Healthcare is becoming more dependent on information technology. By focusing on information technology and healthcare data, pharmacists can help improve patient care and make decisions based on the information. A master's in health informatics can increase your earning potential.
The program provides a thorough education in the inner workings of healthcare, giving students the necessary tools to improve care. They will learn how to use and create health information systems. The degree also prepares students for careers in clinical research. The knowledge acquired from a master's in health informatics program will help them to navigate the industry and make suggestions to improve patient care.
A master's degree in health informatics also provides an edge in job searches. By specializing in health information technology, pharmacists can be ahead of the competition. Healthcare businesses are adapting to the new digital world, and this means the need for information systems and online networks is growing. That means more jobs for qualified candidates.
The program usually requires fifteen to fifty credits and is very rigorous, so a pharmacist who is looking for a more technical master's degree can benefit from it. However, a master's degree in health informatics for pharmacists can be quite expensive. For many, it might not be worth it. Furthermore, the cost of living is often so high that it may be unwise to pursue it.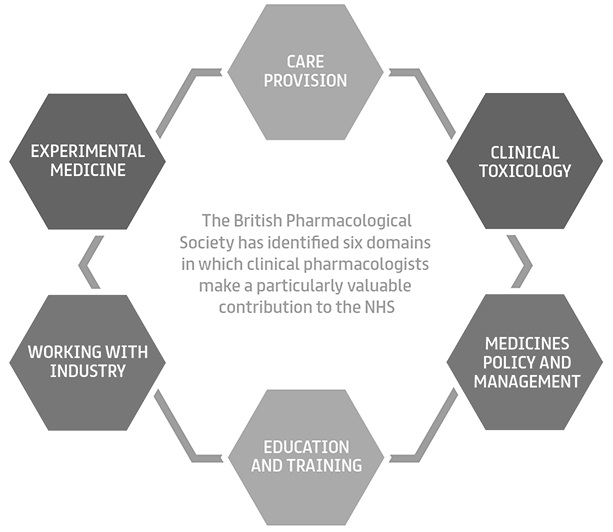 With a master's degree in health informatics, pharmacists will be able to leverage advanced technology to make the entire health care system more efficient. Health informatics graduates will be able to hold a stable position while advancing in their careers. Further, they will gain an edge over traditional learners by demonstrating their ability to use technology, analyze case studies, and interact in an online environment.
An online master's degree in health informatics can be very cost-effective. Some programs require some campus visits, but others require minimal on-campus time. Many online programs are not completely distance-based, so they may be more convenient for students who lead busy lives.
Requirements for admission to a master's program in health informatics
If you're a pharmacy student and are thinking of pursuing a master's program in health informatics, you're in luck. The School of Pharmacy offers a dual-degree program where you can earn a master's in health informatics and a doctorate in pharmacy. Taking both degrees at the same time can significantly shorten the time it takes to complete your education.
The program requires 12 courses, including a capstone or thesis project and a leadership course. After completing the program, you'll have a comprehensive knowledge of health care informatics, electronic medical records, and health trend tracking. The program is geared toward working professionals and graduates who are interested in advancing their careers in the health field. It prepares graduates to enter the ranks of top institutions like Memorial Sloan Kettering, NewYork-Presbyterian, Columbia Medical Center, and Pfizer.
The Master's in Health Informatics program is a hybrid of online and classroom learning environments. Students in the program develop their own vision for using health information to improve patient care and safety. Students also gain leadership skills necessary to navigate the ethical, legal, and technological challenges associated with the field.
To be admitted to the program, applicants must meet the prerequisites of the Graduate College and the College of Health Solutions. The MSHI Program Director and the graduate faculty review the application. Applicants must also meet the requirements of the Graduate School, including having a 3.0 GPA in the last 60 hours of undergraduate work.
The Master's program in Health Informatics will prepare graduates to become health information systems professionals. Graduates of the program can expect to earn up to $20,000 more per year. The industry is growing rapidly and the job outlook for health informatics professionals is positive. With a master's degree, pharmacists can prepare for a career in health informatics.
If you're a pharmacist who is interested in this field, you can choose to concentrate on consumer health informatics. This program focuses on the consumer's health and uses health information to improve health outcomes, quality of care, and safety. The program also focuses on health information management and population health.
On-call hours of a clinical informatics pharmacist
As an on-call pharmacist, you may need to work more than normal hours. This is because a clinical informatics pharmacist is often required to make decisions about medication changes and data collection. This is a very demanding job and requires a high level of commitment and drive. It is also a highly competitive field. Nevertheless, if you love what you do, it could be the ideal career for you.
As an informatics pharmacist, you'll need to have a good knowledge of computer networks and infrastructure, and basic programming skills. You'll also be responsible for managing databases and systems. You may also be required to work evenings and weekends. Your job requires you to stay current with new technologies and developments to provide high-quality care for patients.
The field of clinical informatics is one that blends health science with information technology to make healthcare more efficient and effective. This field involves using computer programs to collect, analyze, and use patient data. The goal of this profession is to help pharmacists improve healthcare through the use of technology.
In the health care system, health informatics professionals work in teams to provide caregivers with easy access to patient data. As part of this team, pharmacy informatics pharmacists focus on medication-related data and knowledge to make the best decisions for patients. They help care teams make data-driven clinical decisions in real time.
To work as an informatics pharmacist, you must earn a degree in pharmacy. To become an informatics pharmacist, you must first have a bachelor's degree. Among the most relevant undergraduate majors are information technology or pharmaceutical studies. You also need to take the North American Pharmacist Licensure Examination with a minimum score of 75.
An informatics pharmacist has a wide variety of responsibilities. In addition to dispensing medications, informatics pharmacists develop computer programs to monitor patient usage and side effects. They can also develop personalized treatment plans based on patient factors.